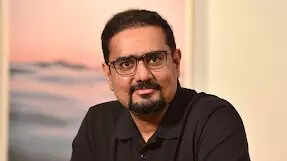 When millions of customers engage in daily online transactions, the potential for exponential growth and enhanced efficiency appears boundless. Unleashing the power of artificial intelligence (AI) holds the key to unlocking these opportunities.
According to a recent McKinsey report, AI applications within the Indian e-commerce sector are projected to generate a staggering $20 billion in annual value by 2030, propelling the industry to unprecedented heights through the realization of unparalleled efficiencies. Comprehending the pivotal role of AI becomes imperative for businesses seeking not just survival but prominence within the fiercely competitive Indian e-commerce market.
E-commerce companies, especially in developing economies like ours, face the considerable challenge of soaring operating costs. In this highly competitive business environment, organizations from various sectors relentlessly seek innovative methods to optimize operational expenses while simultaneously enhancing overall efficiency. The emergence of AI as a transformative technology offers immense potential to drive substantial advancements in operational effectiveness.
By strategically harnessing AI capabilities, businesses can streamline their operations, boost productivity, and achieve sustainable growth, transcending the sole pursuit of cost reduction. A multitude of factors contribute to the operational costs of Indian e-commerce companies, ranging from India's complex last-mile logistics and steep transportation charges to the expensive management of inventory within warehouses. Nonetheless, data-driven AI and machine learning (ML) tools provide an excellent opportunity for Indian e-commerce companies to cultivate enduring efficiencies across the system, spanning from customer service to doorstep delivery.
These are some of the biggest opportunity areas:

Chatbots
Chatbots have been around for some time now but, layered with AI and ML, they use natural language to sound more intuitive and understanding of customer queries and quickly respond to them. Routine queries which can be answered without human intervention are now being dealt with in a humane way, freeing up customer service teams to tackle more challenging complaints. With the advent of ChatGPT and more such easily accessible applications, e-tailers of all sizes will now be able to build virtual assistants to help customers troubleshoot quickly, and in their preferred vernacular language. Chatbots, then, can enhance employee satisfaction and optimise staffing costs for the brand.
Personalization
Customer acquisition can be difficult in a heavily contested market. But AI and ML tools can make short work of the vast amount of consumer purchasing history, demographics, preference for a size, brand, product category and even browsing and content consumption behaviour – to arm brands and sellers with just the right personalised product recommendation for precision marketing. The more customised our deals are, the more likely we are to complete a purchase. All this would allow e-commerce players to reduce wastage in marketing spends, increase stickiness, and win over new customers.
Smarter stock-taking
Inventory management can be complex for e-commerce companies. Therefore, several companies have already started using AI to optimize their warehouse and inventory layouts to get nimble with merchandise movement and hence, the cost of warehousing. Predictive AI is crunching historical demand patterns, lead times, and even weather, festivals, and holidays to ensure e-tailers are stocking just the right amount of merchandise, reducing excesses, and saving on storage holding costs. Much like logistics players, e-commerce brands could also use AI to track supply chain visibility to efficiently prevent stockouts, avoid losing out on sales, and manage their backend purchasing patterns. Their cash flows would thank them for it. By merging customer purchase data and inventory data, e-tailers could even come up with irresistible bundling offers that nudge slow-moving products into circulation, saving on inventory costs.
Real-time logistics
Logistics players know this well, and now e-commerce companies are using it too. By factoring in real-time traffic and weather information, AI algorithms optimise delivery routes and schedules effortlessly to save time and costs. Even e-tailers' backward integration with their suppliers gets a boost, with AI rating them based on their quality, pricing, and lead times.
However, it is reverse logistics (read: returns) which has the biggest adverse effect on cash flows. A return means blocked stock while the product is in transit), repeat checks for quality and repackaging, besides additional shipping and refund processing costs.
Apart from customers' genuine need to return a product for reasons like size issues, e-commerce brands incur heavy losses on reverse logistics due to insincere orders. Some companies try to limit such transactions by capping orders or blocking pin codes, but then customer relationships with genuine buyers take a hit with such blanket measures. AI and ML can analyse user transaction data, customer behaviour and even contextual indicators like locality to grade such risks in real time. Mind-boggling!
In a customer-facing industry like e-commerce, AI will not replace human contribution, but it will streamline the elaborate processes that allow us to serve customers. Deploying ML for the right use cases will not only help optimize costs but also allow e-tailers to unlock the next stage of profitable growth.
The author is the CPO of Meesho
Disclaimer: The views expressed are solely of the author and ETCIO.com does not necessarily subscribe to it. ETCIO.com shall not be responsible for any damage caused to any person/organization directly or indirectly.
[ad_2]