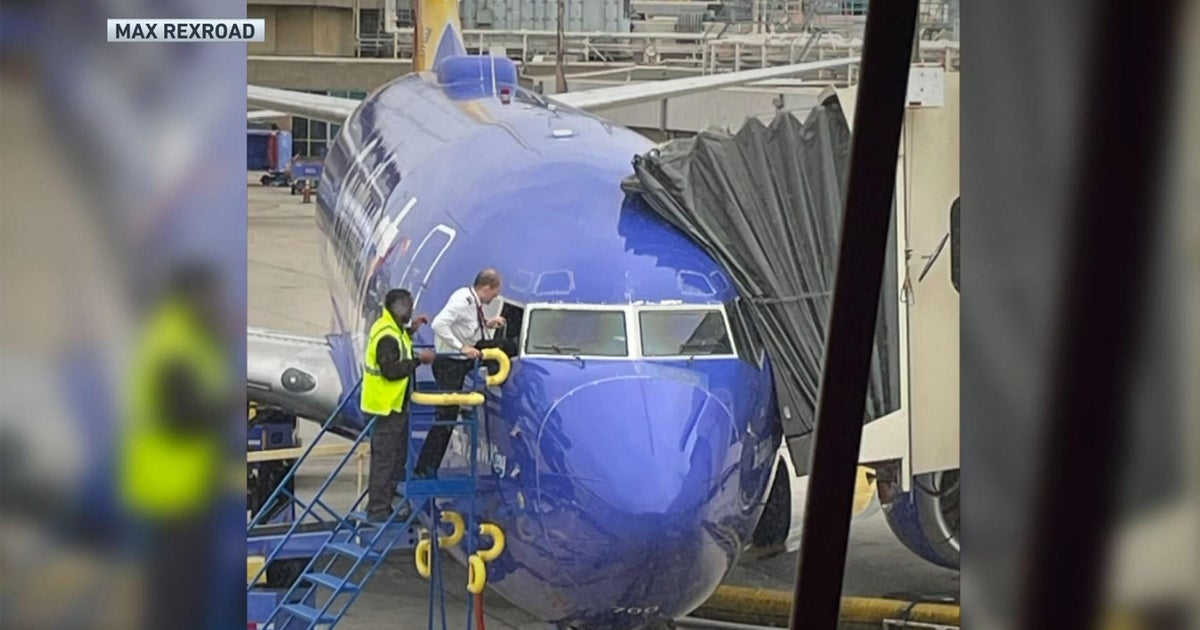 SAN DIEGO – A Sacramento man has taken his time after an airline pilot was locked out of the cockpit! It wasn't in the air, it was before the flight from San Diego to Sacramento took off before the passengers left.
"It's definitely something you don't see every day and I fly a lot of miles and I've never seen anything like this," said passenger Matt Rexrode.
Rexrode was flying to Sacramento after visiting his son in San Diego.
While waiting at the gate, the flight agent said over the loudspeaker.
"The person who got on the flight was the last one on the plane and he closed the door and it was closed."
They mentioned that the plane was delayed and someone had to open the door from the cockpit. And sure enough, Rexrode looked out the window and said, "This pilot, to his credit, got through the cockpit window and opened the door."
In a statement to CBS13, Southwest Airlines said: During the boarding process, a customer opened the forward lavatory door and inadvertently pushed the flight deck door closed (which was locked) and the pilots scheduled to operate the flight were preparing to board the aircraft. One of our pilots opened the door from the flight deck window and the flight took off on schedule..
Although the flight was delayed briefly, Rexrode said he was surprised by how quickly it was booked.
"From my point of view, credit goes to the pilot and the team," Rexrode said.