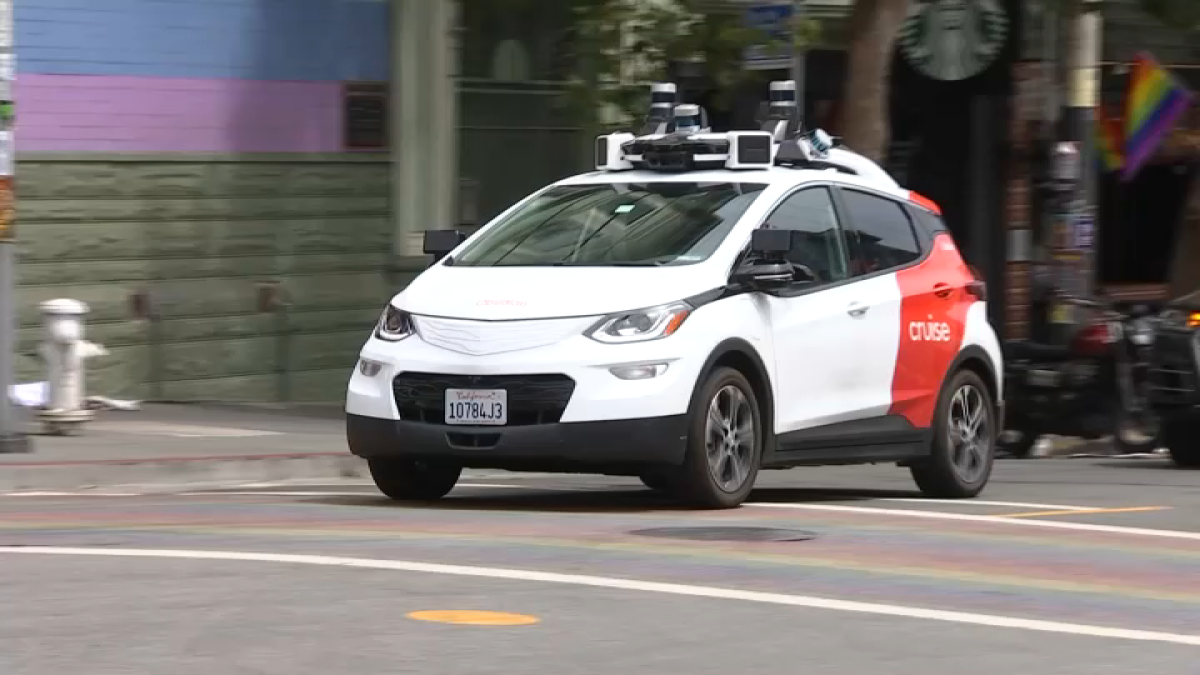 A Cruise driverless car carrying a passenger in San Francisco collided with an emergency vehicle Thursday night, causing minor injuries to the occupant, the company said on social media.
At about 10:25 p.m. Thursday, the Cruise vehicle entered the intersection at Polk and Turk streets on a green light and collided with an emergency vehicle that appeared to be en route to an emergency scene, the company said.
Police said the fire truck's lights and siren were active when the crash occurred.
The Cruise passenger was treated at the scene and taken by ambulance to a hospital for non-life-threatening injuries, police said.
"Our primary concern is the rider and their welfare, and we have reached out to offer support. We are also deeply mindful of the well-being of the first responders and any individuals affected by this incident," Cruise said in the social media thread.
The company said it is investigating and contacting the city of San Francisco about the incident.
The crash came just a day after San Francisco City Attorney David Chiu filed two motions with the California Public Utilities Commission, urging the agency to reverse its decision giving driverless car companies Waymo and Cruise permission to expand their ride-hailing fleets throughout the city without any cap on the number of robotaxis they can release onto the city's roadways.
Anyone with information about Thursday night's crash should contact the SFPD at 415-575-4444 or text a tip to TIP411 and begin the message with SFPD.
[ad_2]