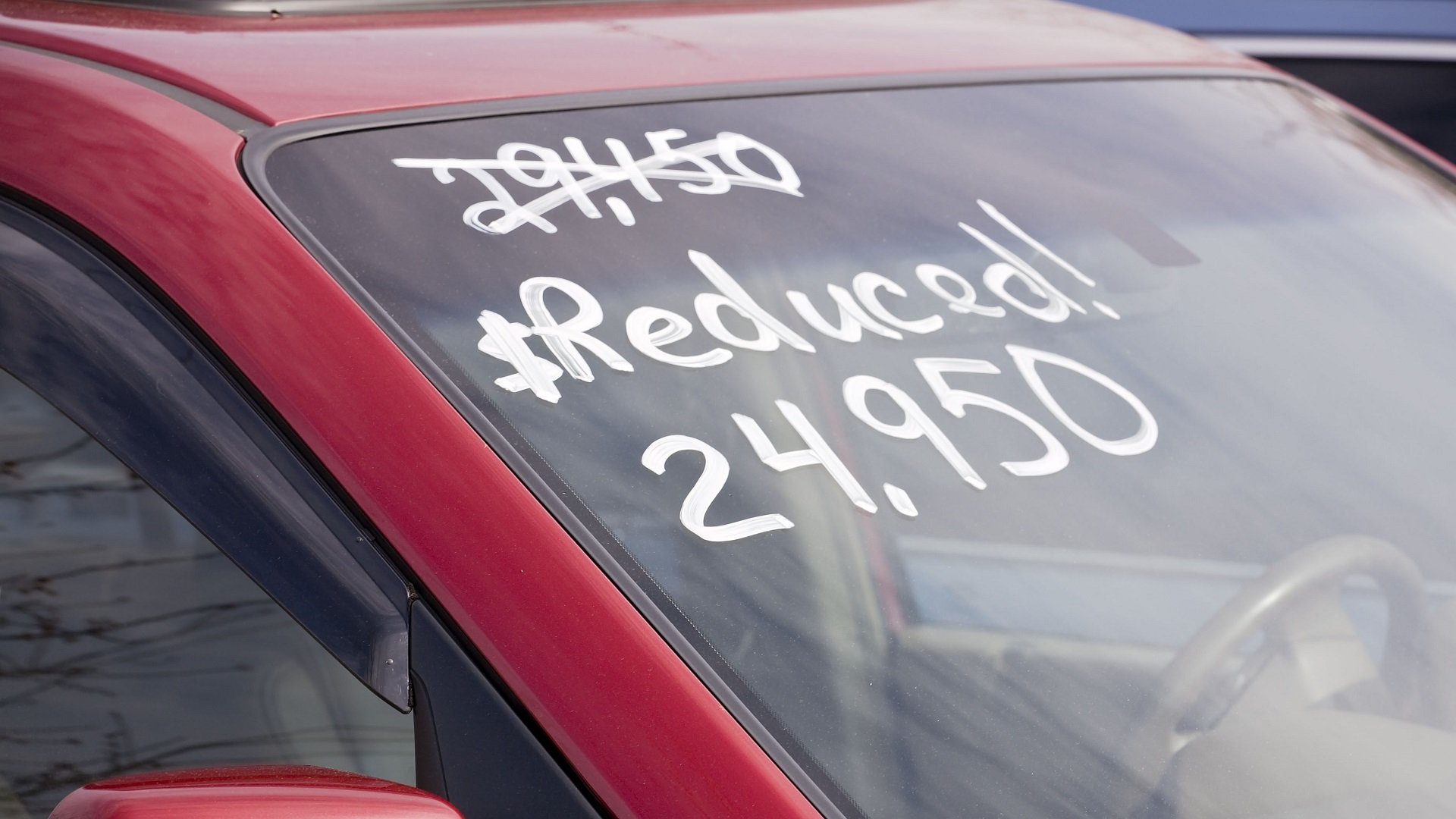 In a surprising turn of events, the auto market is finally offering relief to consumers after a year of supply shortages and soaring new car prices. In the past six months, average new vehicle prices saw their largest January-to-July drop in a decade — completely flipping the car market.
The average price for a new vehicle in July was $44,700, a massive flip of $3,243 compared to the price in January, as reported by Kelley Blue Book. Prices have fallen by 1.7% since the start of the year, marking the first significant decline in car prices since supply shortages began affecting the industry in 2021.
Michelle Krebs, an executive analyst at Kelley Blue Book's parent company, Cox Automotive, described the previous year's scenario as "inflation gone wild," with consistent transaction price increases of 10% to 12% year over year. This price surge was primarily driven by low inventory levels.
Recent price decreases are attributed to a recovery in the supply of new vehicles and high auto loan rates suppressing demand. According to Cox, new vehicle inventory increased from 1.75 million in January to 1.95 million at the end of June.
Among the brands that experienced the most significant price drops from January to July were:
Tesla: $7,166 decrease ($62,272 to $55,106)
Land Rover: $6,882 decrease ($106,834 to $99,952)
Lincoln: $3,038 decrease ($68,274 to $65,236)
Volvo: $2,718 decrease ($59,825 to $57,107)
Mercedes-Benz: $2,233 decrease ($84,874 to $82,641)
Fiat: $2,201 decrease ($32,730 to $30,529)
Volkswagen: $1,934 decrease ($39,473 to $37,539)
Buick: $1,594 decrease ($39,224 to $37,630)
Polestar: $1,558 decrease ($64,057 to $62,499)
Nissan: $1,244 decrease ($36,635 to $35,391)
The electric vehicle (EV) segment, in particular, has seen significant price declines. According to Krebs, the decline in EV prices has been a key driver of overall industry-wide price moderation. The average transaction price for EVs dropped from over $61,000 in January to about $53,400 in June. This decline is attributed to price cuts from manufacturers like Tesla, coupled with a high inventory of EVs.
Kelley Blue Book reports that the current inventory of EVs in the U.S. would take approximately 103 days to sell, nearly double the supply for new vehicles in general, which stands at 53 days. Although still shy of the 60-day target historically considered normal for the industry, the rebound signifies that buyers are in a better position to find deals as dealerships and automakers face increased pressure to sell their inventory.
Automakers are raising their incentive spending, while dealerships are offering larger discounts off sticker prices. Kelley Blue Book reports that the average incentive spend from manufacturers was $2,048, or 4.2% of the purchase price, in July. New cars are also selling for more than $600 below sticker price on average, according to data from Edmunds.
Although new vehicle prices are still higher than they were a year ago, the average prices have only increased by 1.6% over the past 12 months. This is a stark contrast to the situation a year ago when the year-over-year increase was 12.4%.
More From GOBankingRates
Editor's note: This article was produced via automated technology and then fine-tuned and verified for accuracy by a member of GOBankingRates' editorial team.
[ad_2]