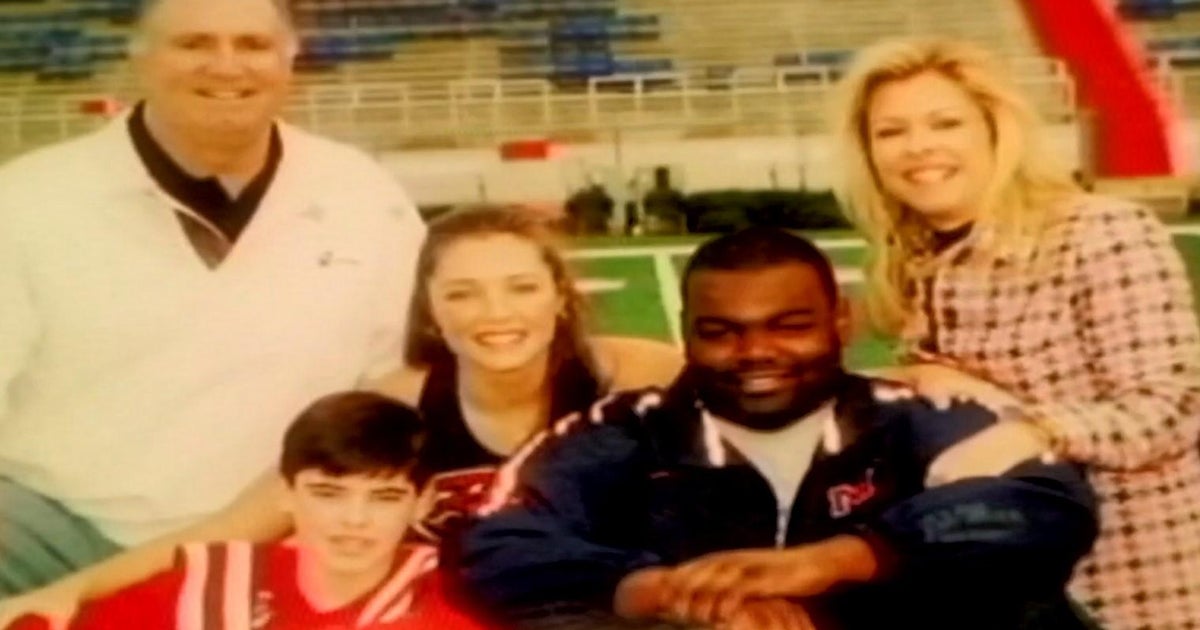 BALTIMORE — The family depicted in the film "The Blind Side" is continuing to speak out after former Baltimore Raven Michael Oher, who claims they took advantage of him, and made money off of his name.  
The 2009 film showcased a touching story of the Tuohy family, specifically Sean and Leigh Anne Tuohy, who took in Oher when he was a teenager.   
The narrative has now been marred by Oher's claims that the Tuohys tricked him into signing what he believed to be adoption documents. However, they turned out to be conservatorship papers.    
"A bomb dropped on our clients," said Randy Fishman, the attorney for the Tuohys. He added, "He wrote a book in 2011, and he acknowledged…that there was, in fact, a conservatorship."  
Despite the movie grossing over $300 million, Oher claims he received no compensation for a story that he said "would not have existed without him.
Steve Farese, another attorney for the Tuohys refuted the claim, saying that each member of the family has received the same amount of money. "We estimate each person received $100,000. Each person in the family," Farese said.   
Oher has long been vocal about not liking how he was depicted in the film. 
Now, the 37-year-old wants to end the conservatorship and get a full accounting of how much cash came in over the course of the agreement. 
The attorneys for the Tuohy family plan to end the agreement after calling Oher's claims a 15 million dollar shakedown.
[ad_2]