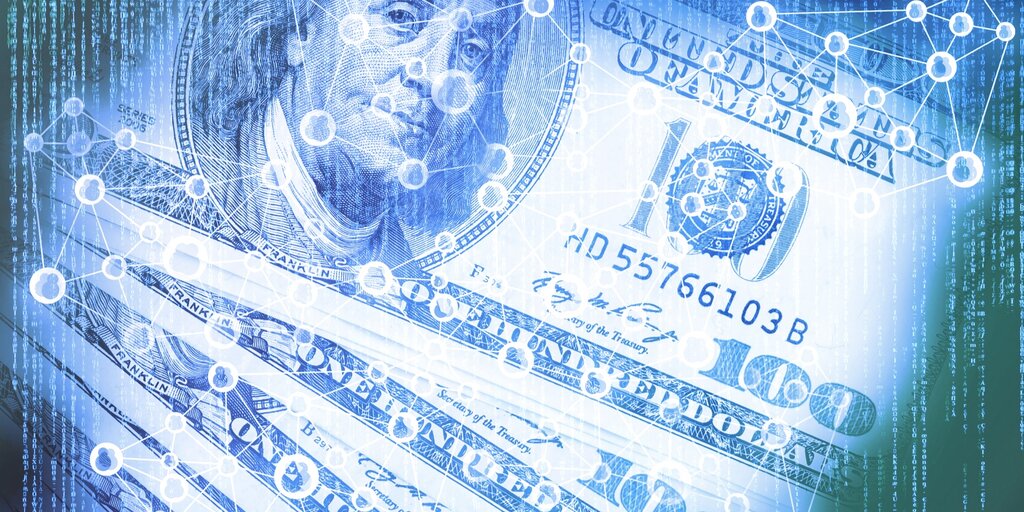 While the crypto market is shaken to its core by the failure of FTX, traditional financial institutions are taking a step into the world of digital currency.
A group of banking institutions—including HBSC, Mastercard, and Wells Fargo—announced on Tuesday the launch of a proof-of-concept digital money platform called the Regulated Liability Network (RLN).
"Members of the U.S. banking and payments community involved in this [proof-of-concept] are pleased to be working alongside the New York Innovation Center (NYIC) that is part of the Federal Reserve Bank of New York," the group said in a statement.
According to the group, the platform will use distributed ledger technology, better known as a blockchain, to create opportunities to improve financial settlements. It would also draw participation from central banks, commercial banks, and "regulated non-banks," including BNY Mellon, Citi, PNC Bank, Swift, TD Bank, Truist, and U.S. Bank.
In response to the announcement, exiled whistleblower Edward Snowden tweeted simply, "It begins."
The potential of central bank digital currencies, or CBDCs, has long held the interest of banking officials. CBDCs are digital versions of a state's fiat currency and are similar to stablecoins, pegged at a 1:1 ratio with a specific fiat currency.
The group says the RLN will run for twelve weeks and only operate in U.S. dollars. Participants will issue simulated digital tokens representing customer deposits and settle through simulated central bank reserves on a shared blockchain.
The group says the project will include a regulatory framework aligned with existing regulations like know your customer (KYC) and anti-money laundering requirements. They will also test the feasibility of extending the platform to support other digital assets like stablecoins.
Following the project's conclusion, the group says it will publicize the pilot program's results, adding that participants are not required to participate in future initiatives.
"This project will be conducted in a test environment and only use simulated data," the group notes. "It is not intended to advance any specific policy outcome, nor is it intended to signal that the Federal Reserve will make any imminent decisions about the appropriateness of issuing a retail or wholesale CBDC, nor how one would necessarily be designed."
The United States would not be the first to attempt to develop a national digital currency. China has already begun work on a digital yuen. In September, Australia moved ahead with its pilot project for a digital dollar using an enterprise-grade, private variant of Ethereum known as Quorum.
Stay on top of crypto news, get daily updates in your inbox.
[ad_2]