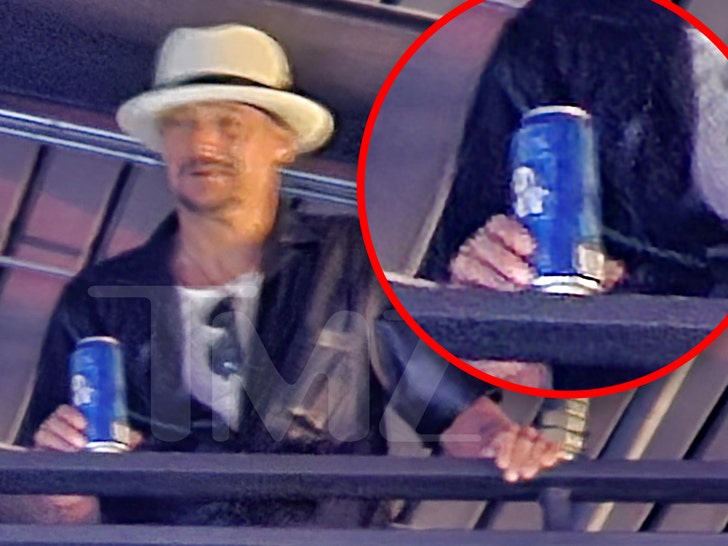 Kid Rock seemingly can't turn down the light, refreshing taste of a Bud Light — no matter who is on the can — sipping on a cold one only months after he obliterated cases of the beer with an AR-style rifle.
That's right, the same guy who exclaimed, "F*** Bud Light and f*** Anheuser-Busch" a few months ago was at Skydeck in Nashville Thursday night, taking in Colt Ford's show.
The former rocker seemed pretty relaxed as he clutched the blue can, taking sips while chatting and laughing with some friends. Unclear if there were other beer options available, but Kid Rock's choice seems pretty shocking considering how hard he went in on the brand earlier this year.
As we reported, Kid Rock posted a video shooting and destroying several cases of the beer on his property in April.
Waiting for your permission to load the Instagram Media.
The angry post came in response to trans influencer Dylan Mulvaney teaming up with the company for a social media campaign where her face was placed on cans of the beer. We should note — the Dylan cans weren't for sale to the public, they were only issued to her.
Though it's unlikely — maybe Kid Rock had a change of heart — or maybe he just realized there's much bigger things to worry about.
[ad_2]