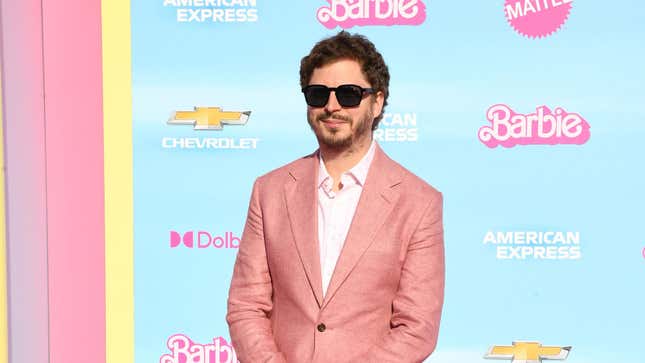 If Ryan Gosling was perfectly cast as Ken in Greta Gerwig's Barbie, then Michael Cera was even more perfectly cast as Ken's friend Allan—which is not an insult, even though it kind of sounds like one. Allan is just sort of a generic man doll, a guy who is not even as interesting as the famously not-very-interesting Ken, which fits exactly into Cera's comedic sensibilities. And yet, becuase Cera's manager assumed he wouldn't care about the Barbie movie, we almost missed out on seeing Cera embody (yet another) character he was born to play.
You can now buy a Weird Barbie — but isn't that missing the point?
This came up in a "Breaks Down His Most Iconic Characters" interview Cera did with GQ (conducted before the SAG-AFTRA strike), where he told the story of how he got into Barbie. Apparently, at some point, his manager got a call seeing if Cera would be interested in playing Allan, and the manager only mentioned it to Cera offhandedly because it was filming in London and they assumed he wouldn't want to go to London just for Barbie.
Michael Cera Breaks Down His Most Iconic Characters | GQ
But Cera did want to go to London and he did want to be in Barbie, telling GQ, "I was like, 'how can I not do it? I need to do it!'" So, Cera reached out to Gerwig directly, asking if he could play Allan, and she responded by immediately sending him a link and telling him that she'd be "hanging out" on Zoom for an hour and that he should just join whenever he was ready—which sounds both pretty cool and pretty terrifying. There are few things worse in this modern world than firing off a quick email, thinking your job is done, and then getting a "let's hop on a Zoom call" response.
Things worked out for Cera, though, with him saying that he and Gerwig talked about the movie and then "it just all happened really fast from there." So maybe there are worse things than having to get on Zoom with very little warning.
[ad_2]