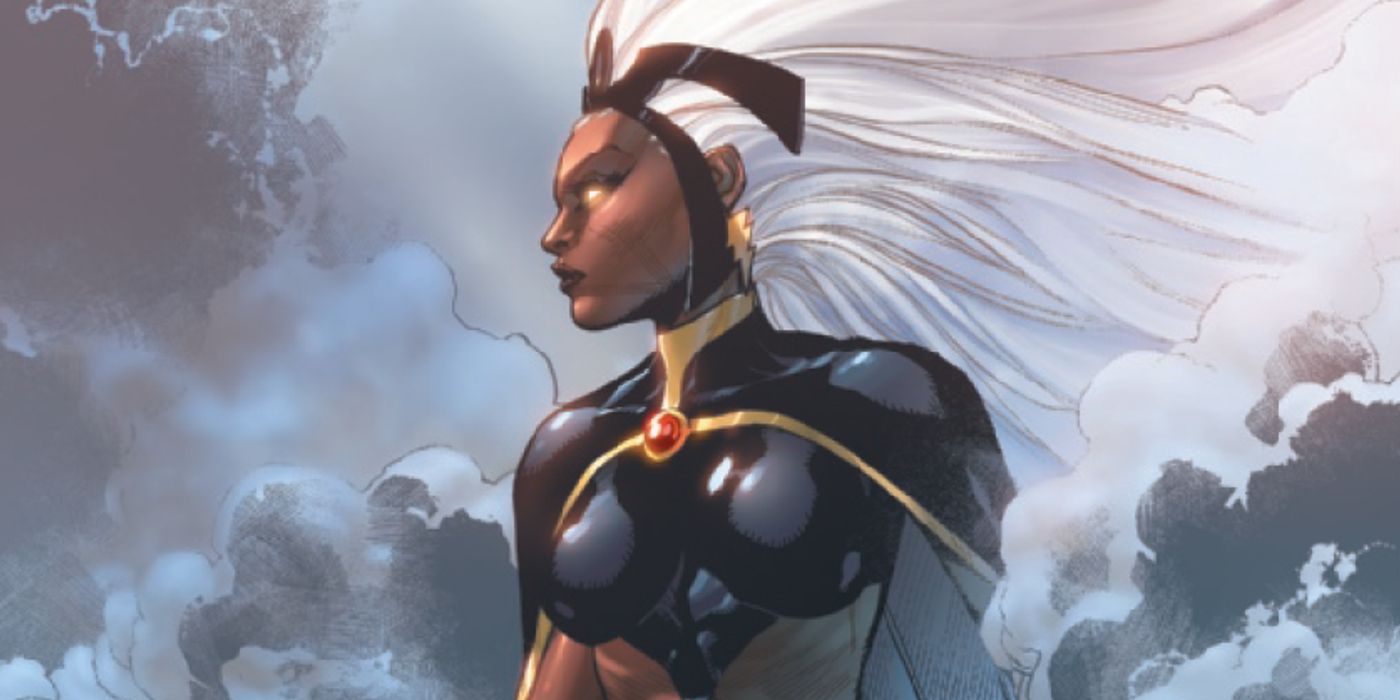 Marvel's The sin of sinners The incident turns one of the most iconic X-Men of all time into a true god.
The Storm and the Brotherhood of Mutants #3 by writer Al Ewing, artist Alessandro Vitti, and colorist Rain Beredo brings readers nearly a thousand years into the future, and Emma Frost, now the reigning queen of the Red Diamond Empire, unleashes her latest trick on a high note. Diamond mech. During all this, the Brotherhood resurrected Ororo Munro, known as Storm. Although she lacked her previous experience, this wave still filled her with all the power she used, and the addition of Araki's mutant Hora raised her to the level she could. The sin of sinnersThe first issue of true deity.
Related: Iceman would be Marvel's most powerful mutant if it weren't for one devastating character flaw
The story of Storm as a concept first appeared in writer Lane Wein and artist Dave Cockrum's opening story, "Deadly Genesis!" Pages from the 1975s Giant-size X-Men #1. At the time of her recruitment into the eponymous group, Storm was worshiped as a goddess by the eastern Kenyan tribe she worked with. As her other mystical allies help her develop her connection to the occult arts, Ororo further hones her transmutation skills through her friend the X-Men.
Like many of her ancestors, born to the Hyborian era's own sorceress Aesa, the Rain Queen of Balobedu, Ororo possessed powerful magical abilities. In recent months, this has become more than a footnote, as Storm uses her mystical abilities to help Wanda Maximoff, a.k.a. Scarlet Witch, one of the latter's most unlikely clients.
RELATED: X-Men: Which Sinister New Mutant Is Mightier?
For hundreds of years The sin of sinners Covered, Storm takes it upon herself to protect the villain's largest asset. Thanks to several clones of Moira McTaggart, Sinister or anyone else who commands them can be restored before the plot begins. In a heroic sacrifice, Storm effectively ensures that no one can contain these clones, her resurrection comes with the expectation that she will do the same.
The Storm and the Brotherhood of Mutants #3 is written by Al Ewing with art by Alessandro Vitti, colors by Rain Beredo, letters by VC Ariana Maher and design by Jay Bowen. The original cover art is by Leinil Francis Yu and Matt Milla, with alternate cover art by Salva LaRocca, Matt Milla, and Joshua Swaby. The Storm and the Brotherhood of Mutants #3 is on sale now from Marvel Comics.
Source: Marvel