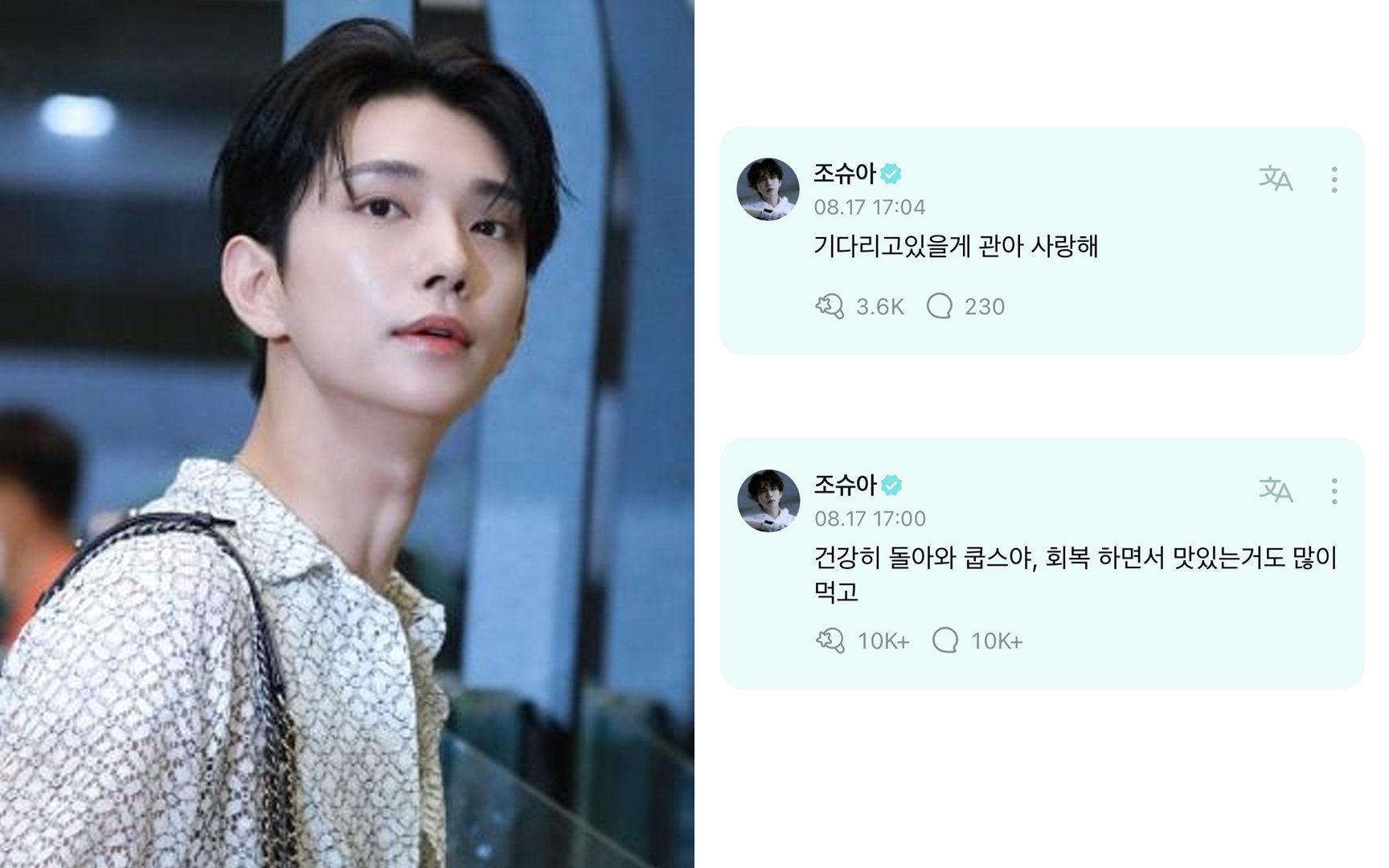 Seventeen's Joshua logged onto Weverse and left messages in support of members S.Coups and Seungkwan.
On August 17, Joshua logged onto the fan communication platform Weverse for the first time since the dating controversy. He wrote the messages, "I'll be waiting Kwan. I love you," and "Comeback healthy Coups. Eat a lot of yummy foods when you recover."
These messages were for Seungkwan, who took a hiatus in July due to health issues, and S.Coups, who is on a break due to a torn ACL.

Joshua's messages garnered more attention since it was the first time the idol appeared on Weverse since the scandal. He had remained silent throughout the rumors that he is dating an influencer.
Korean netizens on Nate Pann commented, "Any fondness I had for Joshua is gone. Fans probably all know, that he's using his sick members as shields and pretending as if nothing happened. I'm not saying he should post a grand statement but he should just say one thing that he's sorry for bringing disappointment. Then there's a truckload of Carats who will accept him but he kicked that away by himself," "To be honest, he can't not log on. The members commented on the post about Seungkwan and S.Coups getting into an accident…" "if he returned, he should respond (to controversy)," "He should log on," "Am I the only one who seems to see that the members are trying to help? I'm not saying Seungchul got hurt on purpose or that Seungkwan forcefully posted, but the rest of the members rushed to do live streaming, they are diligently leaving posts/comments on Weverse. I can see that the other members are trying to settle Carat's sentiments so it's a bit annoying," and "I'm from another fandom but it's not like we've been in fandoms for the first time. When has any idol apologized about dating rumors?"


[ad_2]