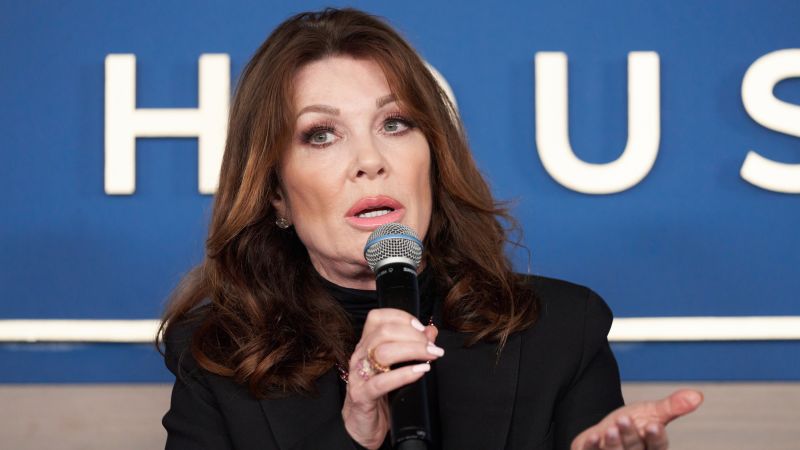 CNN
 — 

Lisa Vanderpump is skeptical about the prospect of a reality star union as members of SAG-AFTRA continue their strike against the studios and streamers for fair wages, streaming residuals and protection against AI.
Vanderpump, a restaurateur and popular reality TV personality who rose to fame on Bravo shows "The Real Housewives of Beverly Hills" and "Vanderpump Rules," appeared on Thursday's episode of "The Envelope" podcast and said she isn't "sure" about the prospect of a reality TV union, a charge led by fellow former "Real Housewives" franchise star Bethenny Frankel.
"I think one of the great things about reality shows is that they've always been able to be produced for less money than scripted shows," Vanderpump said, adding, "I don't really understand how you can have a union for people that are normally plucked out of obscurity."
She continued to share that she is "very happy" with what she's been paid over the years she's appeared on various reality TV shows, saying that "the first season is always like an audition and then it's what you make of it."
Vanderpump went on to note that she grew into the role of a producer – a title she proudly holds now – and that she's thankful for the opportunity, but she remains skeptical about the idea of unionizing reality stars.
"Advocating for a reality star union, I'm not sure about that, I'm really not. As I say, I think it would change the business," she said.
Frankel, a media personality and entrepreneur who previously starred on "The Real Housewives of New York" and "The Apprentice," has been advocating for reality stars to receive full union protections.
"Reality TV has existed for decades & sustained entertainment during the last strike & exploded," she wrote in the caption of a video posted to her Instagram page last month, wherein she outlined what she'd like to see happen in the reality TV realm amid the current Hollywood strikes.
"This isn't for people like me, who have thrived & succeeded and clawed their way to the top despite the odds. This is for the next generation," she also wrote.
Following Frankel's call to action, SAG-AFTRA said in a statement to CNN earlier this month that the union "has engaged in discussions with" a law firm that had been retained by Frankel "around the subject of treatment of reality performers."
"We stand ready to assist Bethenny Frankel… along with reality performers and our members in the fight and are tired of studios and production companies trying to circumvent the Union in order to exploit the talent that they rely upon to make their product," the statement read.
SAG-AFTRA, the union representing 160,000 Hollywood actors, went on strike in July after the union could not agree on terms of a new contract with the major streaming companies and studios. The writers of the WGA have been on strike since May.


[ad_2]