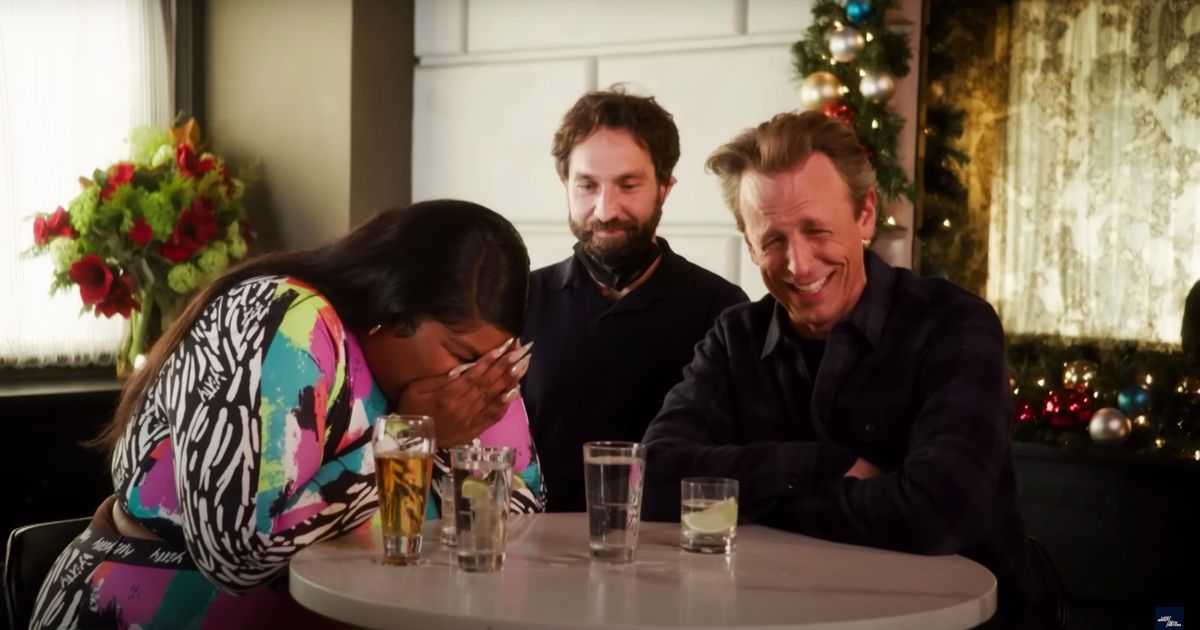 As things go with Lizo (and tequila), the pop star's "Drink of the Day" segment at Late Night with Seth Meyers It was released very quickly. "The funniest thing I've ever heard," Meyers, who shot a few shots in their first play, gushed about the guest: "One of our writers came up to Liz in a mask and said, 'Are you Paul Rudd?' before (The liquor begins to flow.) Lizo quickly defends herself, "Tell me this isn't Paul Rudd, motherfucker!" she shouted. According to writer Seth Rees (also of Detailed directory!), came. Meyers promised Lizo they'd make it back to reveal it at the end of the episode, and several tequila shots (plus a whole bunch of mixed wine drinks and eggnog) later, he recalled. Before Rhys took off his mask, a drunken Lizzo stammered, "Fuck, this better not—this better. "Oh!" Lizzo covered her face and burst out laughing. "You look nothing like Paul Rudd!" She yelled at Reyes, standing stone-faced and sober. Judge for yourself:
A Paul Rudd doppelgänger (left) and Late Night with Seth Meyers Writer Seth Reis.
Photo-example: Vulture; Photo by Late Night by Seth Meyers/YouTube
Lizzo continues to try some damage control. "You look so hot," she told Reese. "Like, you're beautiful. You look Greek. Greek god. The Greek God is giving it to me!" But after all that, if anyone wanted to shoot, it was him.
[ad_2]