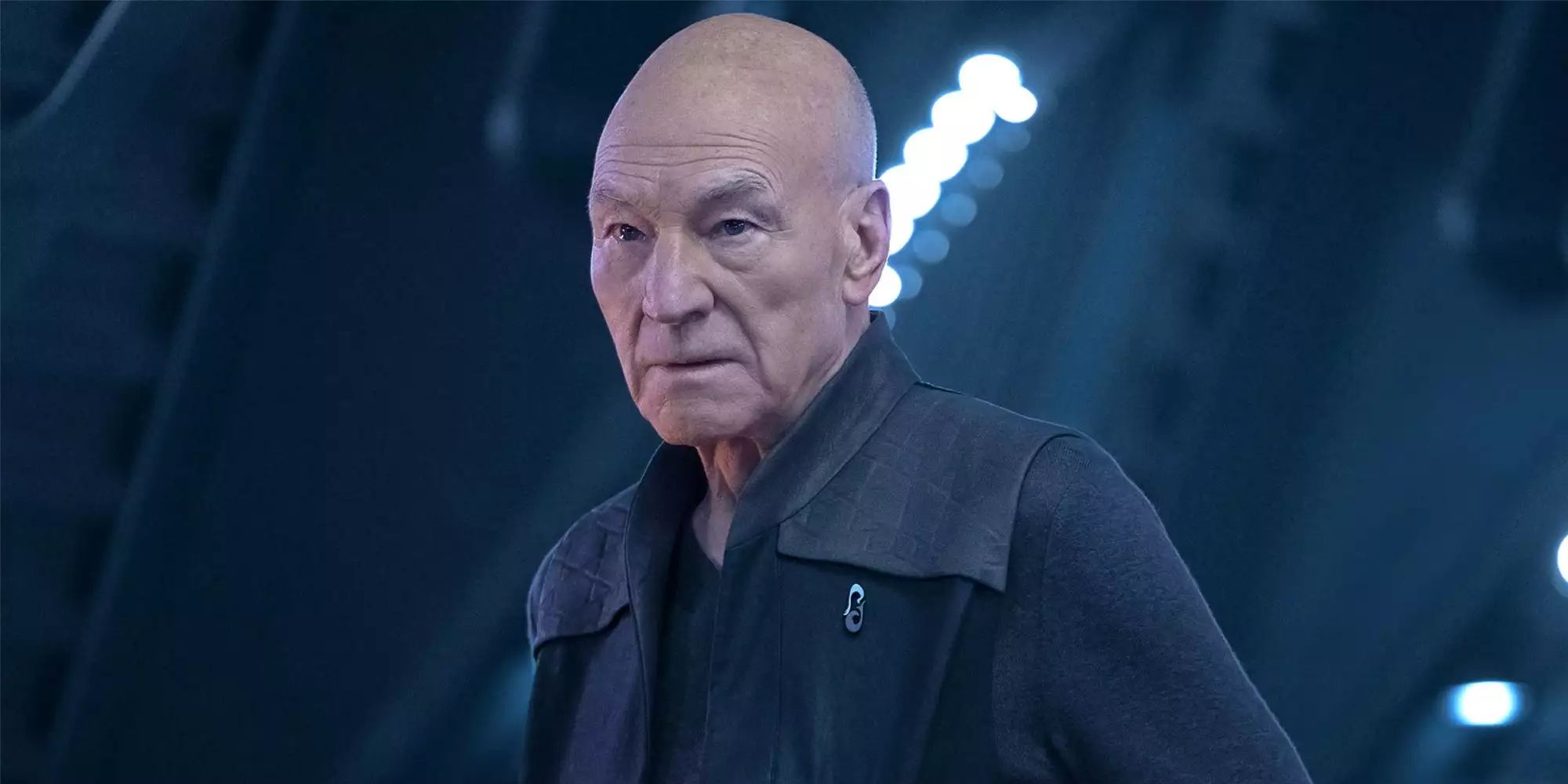 The following contains spoilers for Star Trek: Picard Season 3, Episode 9, "Võx," streaming now on Paramount+.
Star Trek: Picard Showrunner Terry Matalas recently revealed that Worf (Michael Dorn) has taken over as captain of the U.S.S. Enterprise-E after Jean-Luc Picard (Patrick Stewart).
Matalas confirmed Worf's line of dialogue Star Trek: Picard The ninth episode of Season 3, "Võx," is meant to suggest that the Klingons succeed Picard in an interview with Screen Rant. "It does [imply that Worf assumed command of the Enterprise-E]" He said, "But I wanted to leave. [the Enterprise-E's] A real opportunity is open for someone to tell that story. It's more fun that way. It is best left to the imagination of the audience. You mean it wasn't his fault? Was it a coincidence? Mission gone wrong?! The possibilities are endless!"
RELATED: Picard's Final Season Makes Way for Star Trek TOS Spinoff
Worf is one of many Star Trek: The Next Generation Characters that appear in PicardIt's the third season and arguably the most changed. The white-bearded warrior now advocates a peaceful outlook on life, although he wields his sword when a non-peaceful solution is impossible. In a recent interview, Matalas recalls Worf's reaction to Michael Dorn's improved aesthetic and attitude when he presented both before filming. Picard Season 3. "He's like, 'You mean like Pai Mei Kill Bill.? I was like, 'This is the way to go.' And he goes: 'I like it', said Matalas.
Picard Showrunner on Jean-Luc F-bomb
Mathalas' adjustments to Worf's image were not the only risks he took Picard In Season 3, the show also made the bold choice to include the "We Shouldn't Win" scene in episode 4. According to Matalas, Picard's swearing (composed by Stewart) finally made the final cut when he realized how powerful it would be for longtime fans. "I was really torn. [about whether to keep the scene] Because hearing that word from your childhood hero, Captain Picard, will throw you off. "But Wow, it's powerful and it's a father-son moment."
RELATED: Picard: Riker's greatest rival gets the best of him in the end
Picard Season 3 star Jonathan Frakes struck a tone that's more eloquent than the show The next generation In a recent interview, stating that these subtle elements are important when making a contemporary drama. "It's so much more satisfying!" he said. "God bless you [Star Trek creator Gene] Roddenberry and all that he gave us, but his theory that there was no conflict in the family Enterprise Somehow it sounds like a good idea, I guess, and it seems like a vision of the future, but it certainly doesn't work for the kind of drama we're into. [doing] right now"
Source: Screen Rant