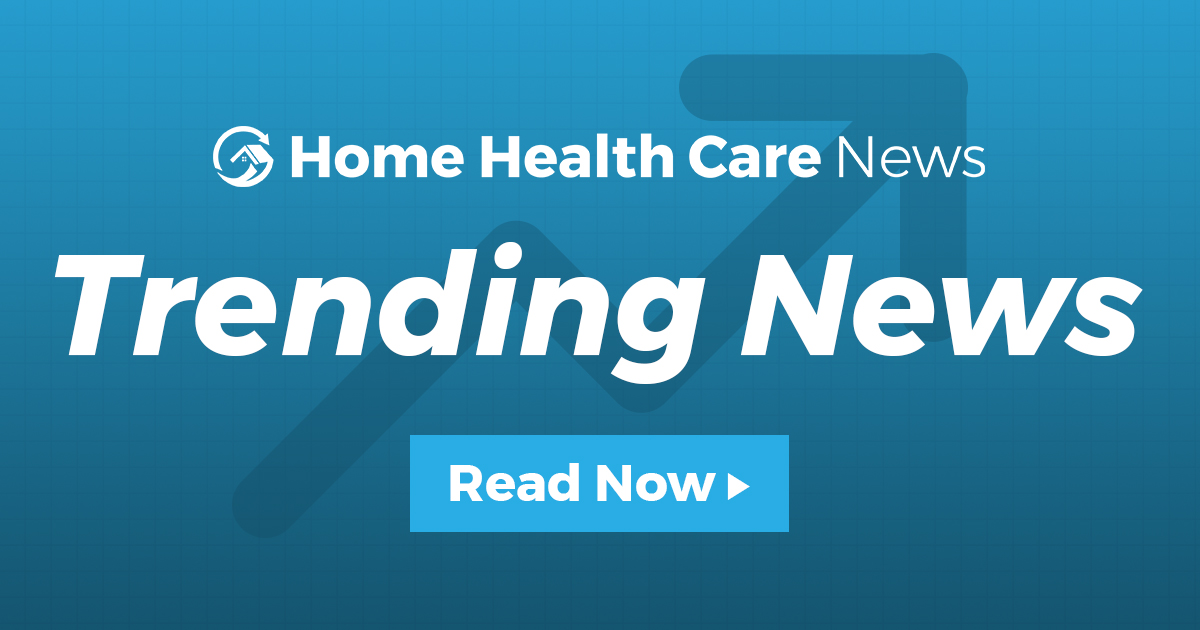 As more specialized care moves into the home setting, providers are strategically rushing to the front of the line to capitalize on the trend.
InterWell Health – a business focused on at-home kidney care – is one such company. It also hopes to drive growth by adapting to a more value-based approach in the marketplace, its leadership told Home Health Care News.
"We think that nephrologists should be the centerpiece and the cornerstone of how care is going to be delivered in the future," Dr. George Hart, chief medical officer at InterWell, told HHCN. "That restoration of the nephrologist to that role led to the creation of InterWell."
InterWell Health, a value-based kidney care company, was formed through a $2.4 billion merger between InterWell, Fresenius Health Partners and Cricket Health.
The company also boasts backing from private equity firms Welsh, Carson, Anderson & Stowe (WCAS), Valtruis, Oak HC/FT, Cigna Ventures and Blue Shield California.
What started as a band of 600 nephrologists is now a nationwide network of over 1,700 nephrologists — 1,000 of which are investors in InterWell — and a company that continues to grow.
"Along the way, what we found was that nephrologists were willing to change," Hart said. "They were willing to morph into a way of doing things they hadn't done before. And the payers were incredibly intrigued by this."
As the payer environment has started to shift from traditional Medicare to Medicare Advantage, InterWell plans to take advantage of value-based payment models wherever it can.
It also believes it has the right infrastructure in place to do so.
"So now we start to tell a story where we're bringing everything together," Hart said. "We have the caregiver — the nephrologist. We have an interesting technology platform that's been built out to interact with patients wherever they are. And now we have the scalability that comes with what Fresenius brings to the table. You put the three together, you have a very powerful cocktail now of how to deliver health care."
One of the main focuses for InterWell today is being an efficient and connective branch between the home and a primary care appointment.
Physicians have always known what to do at the point of contact in health care. Now — with the advancements of technology and through partnerships with companies like InterWell — they have the tools to see what's going on between visits.
"I can't tell you how many times I've met with a patient, their family and gave what I thought was a very eloquent description of everything that they had going on," Hart said. "We came up with a care plan, I see them in three or six months, and they either don't come back or they come back and they don't do anything. That is less likely to happen now because InterWell is able to offer that care navigation piece in-between visits."
The other focus is patient education. Currently, upwards of 90% of dialysis patients who are treated in the hospital have never seen a nephrologist, Hart said.
InterWell has also seen some private-pay programs where 50% of the late-stage CKD patients have never seen a nephrologist and didn't know they have kidney disease.
"Our goal is to get folks transplanted, but all of this requires a great deal of education," Hart said. "Up until now, if you're a traditional nephrologist and working for a regular fee for service, there's no way to pay for these things. Value-based care allows us to take advantage of these education opportunities."
There are fewer reasons and excuses for patients to slip through the cracks.
"Putting our arms around patients is the other kind of secret sauce that complements the education piece," Hart said. "Now, we can do that wherever a patient is and interact with them in their home."
[ad_2]