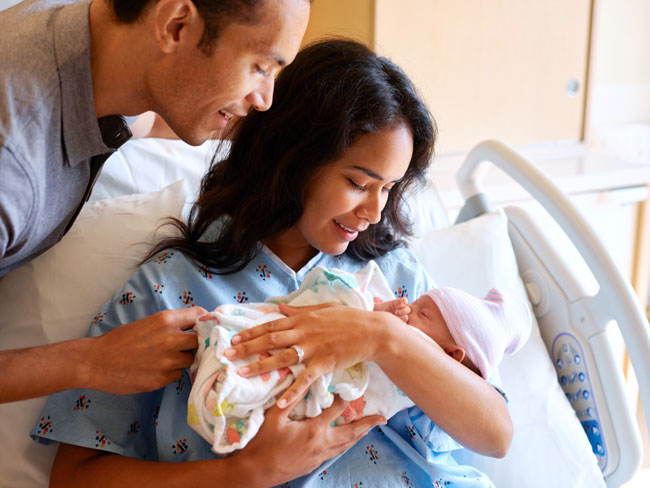 PORTLAND, Ore. — The Kaiser Permanente Sunnyside Medical Center in Portland, Oregon, has been awarded a place on Newsweek's list of America's Best Maternity Hospitals 2023. This prestigious honor is presented by Newsweek and Statista Inc., a leading statistics portal and industry ranking provider.
"This recognition is confirmation of the compassionate, high-quality care we provide every day for mothers, babies, and their families at Sunnyside Medical Center," said Elizabeth Melendez, MD, chief of hospital obstetrics for Kaiser Permanente in the Northwest. "This award validates the expertise and tireless commitment of our maternity and hospital teams to ensure our patients have the best care experience possible."
Three data sources were used for Newsweek's evaluation:
Nationwide online survey of health care professionals and hospital managers with knowledge about maternity processes. For example, neonatal and perinatal doctors, nurses, and midwives were asked to recommend leading maternity hospitals in the U.S.
Medical key performance indicators on hospitals with a focus on measures relevant to maternity care
Results from patient surveys
Newsweek invited over 10,000 medical professionals to participate in the survey. Fewer than 400 winners were recognized on the Best Maternity Hospitals 2023 list. The awards list can be viewed on Newsweek's website.
"We are honored that Sunnyside Medical Center maternity has been recognized for our commitment to ensuring every patient is provided safe and consistently excellent care for our moms and babies in every area of maternity including labor and delivery, midwifery, postpartum, and neonatal intensive care unit," said Cathy Kirby, nursing director of maternal child health at Sunnyside Medical Center. "We are proud of our care teams and their dedication to our patients and the community."
This is one of several national recognitions earned by Kaiser Permanente's Sunnyside Medical Center. Recently, the hospital received an A Hospital Safety Grade from The Leapfrog Group, a hospital watchdog organization, for upholding the standard of patient care and safety in hospitals and ambulatory surgery centers.
About Kaiser Permanente
Kaiser Permanente is committed to helping shape the future of health care. We are recognized as one of America's leading health care providers and not-for-profit health plans. Founded in 1945, Kaiser Permanente has a mission to provide high-quality, affordable health care services and to improve the health of our members and the communities we serve. We currently serve 12.7 million members in 8 states and the District of Columbia. Care for members and patients is focused on their total health and guided by their personal Permanente Medical Group physicians, specialists, and team of caregivers. Our expert and caring medical teams are empowered and supported by industry-leading technology advances and tools for health promotion, disease prevention, state-of-the-art care delivery, and world-class chronic disease management. Kaiser Permanente is dedicated to care innovations, clinical research, health education, and the support of community health.