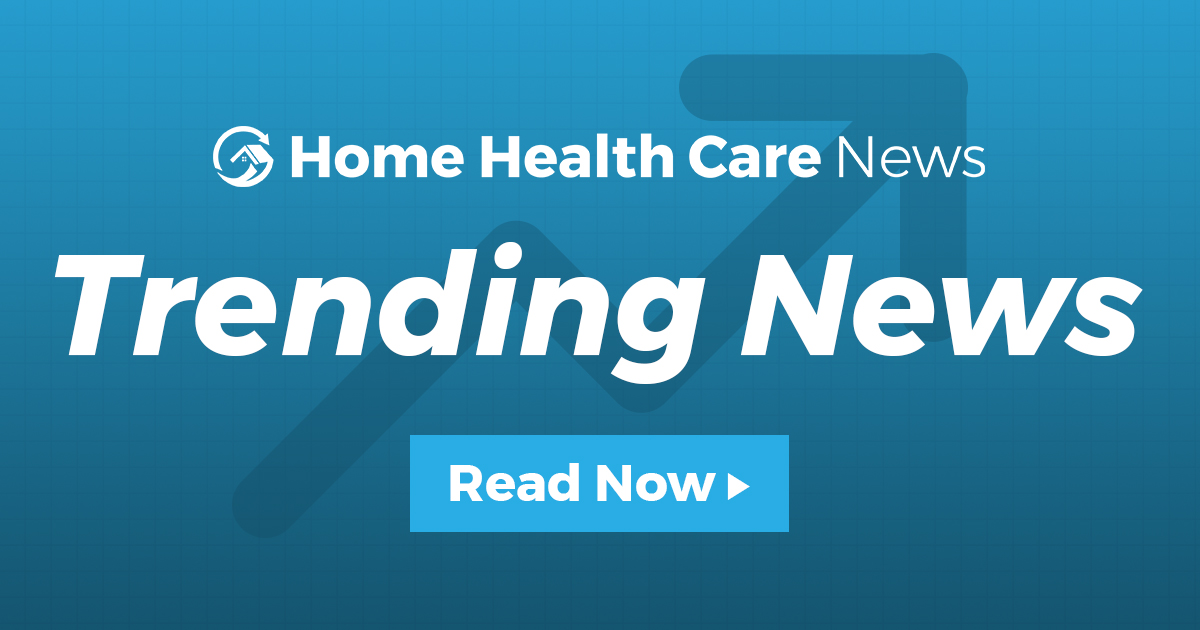 Jeff Kang, the CEO of WellBe Senior Medical, has been in health care for a long time. He was the first chief medical officer of the Centers for Medicare & Medicaid Services (CMS), serving in that role from 1995 to 2022.
Since then, he has held leadership roles at Cigna (NYSE: CI), Walgreens Boots Alliance (Nasdaq: WBA) and ChenMed, a primary care practice for seniors.
At WellBe, he's still helping deliver primary care to seniors, but specifically in the home. And, using his past experiences as a guiding light, he wants WellBe to be a "general contractor" of all home-based care for its patients. 
"We're the prescriber, but also the navigator, the advocate – the people that pull it all together," Kang told Home Health Care News.
In health care – but also in home-based care, specifically – the ability to pull everything together is becoming an area of great importance.
Moving care to the home is a goal for many health plans, providers and health systems in this day and age. But the ability to actually navigate that care, and make sure the patient is receiving appropriate services in the home, is essential if those stakeholders want to deliver on the cost saving and quality outcomes that they believe home-based care can enable.
"I think that interest has always been there," Kang said, referring to home-based primary care specifically. "I think the key really is that most groups wanted to do it on a fee-for-service basis. The challenge there is they get worried that utilization will go up. The difference is, we're prepared to do this on a full-risk basis with guaranteed earnings improvement upfront."
The Chicago-based WellBe offers at-home primary care services in six states: Georgia, Illinois, Ohio, Utah, West Virginia and Pennsylvania.
"I don't think it's plan interest that's changed," Kang continued. "I think it's providers that are willing to do this on a full-risk basis, rather than a fee-for-service basis."
Home-based primary care is an old idea with new legs, especially after the public health emergency kept people – especially seniors – from visiting brick-and-mortar facilities for health care.
Both home health care and personal care are also more popular than they have been in modern history. There's also emerging models like hospital at home and SNF at home that allow higher-acuity patients to receive care in their most preferred and comfortable setting.
All of those things are great, in a vacuum. But Kang believes there needs to be a WellBe to make sure all of those types of care are leveraged properly and available to patients.
"The point is, everyone just wants to do their little piece," Kang said. "But no one is really asking the patient to help them do it. There's that general contractor function that is totally missed … and we have the power of the pen, we can write the order."
WellBe's model was created to care for patients throughout their care journeys, whether it be for chronic care, acute care, palliative care, post-acute care or end-of-life care.
In certain markets, such as Chicago and Atlanta, the company partners with Aetna to deliver at-home primary care services to thousands of patients.
Kang believes WellBe's model is especially valuable to plans because they have a hard time bringing all of these services together for their members.
Take Medicare Advantage (MA) supplemental benefits, for example. Those benefits are there for seniors to gain access to a larger suite of services, but many go unutilized. When they are utilized, the plans have a hard time keeping track of them.
"The health plans are running around adding all of these supplemental benefits," Kang said. "It looks great on paper, but getting timely access to those and pulling all those together together is next to impossible."
In terms of contracting with home health and hospice providers, WellBe generally uses the health plan's networks of both.
But, within those networks, the company finds its preferred providers.
There are downsides and upsides to a full-risk model, of course. But when it comes to leveraging home health care, for instance, the equation is simple. If a patient could benefit from home health care, WellBe will order those services.
"If we believe that getting a skilled nurse in there – even pre-hospitalization – is going to improve outcomes and lower costs, we are able to go ahead and make that order and then pay for it ourselves, all because we're at full risk," Kang said.