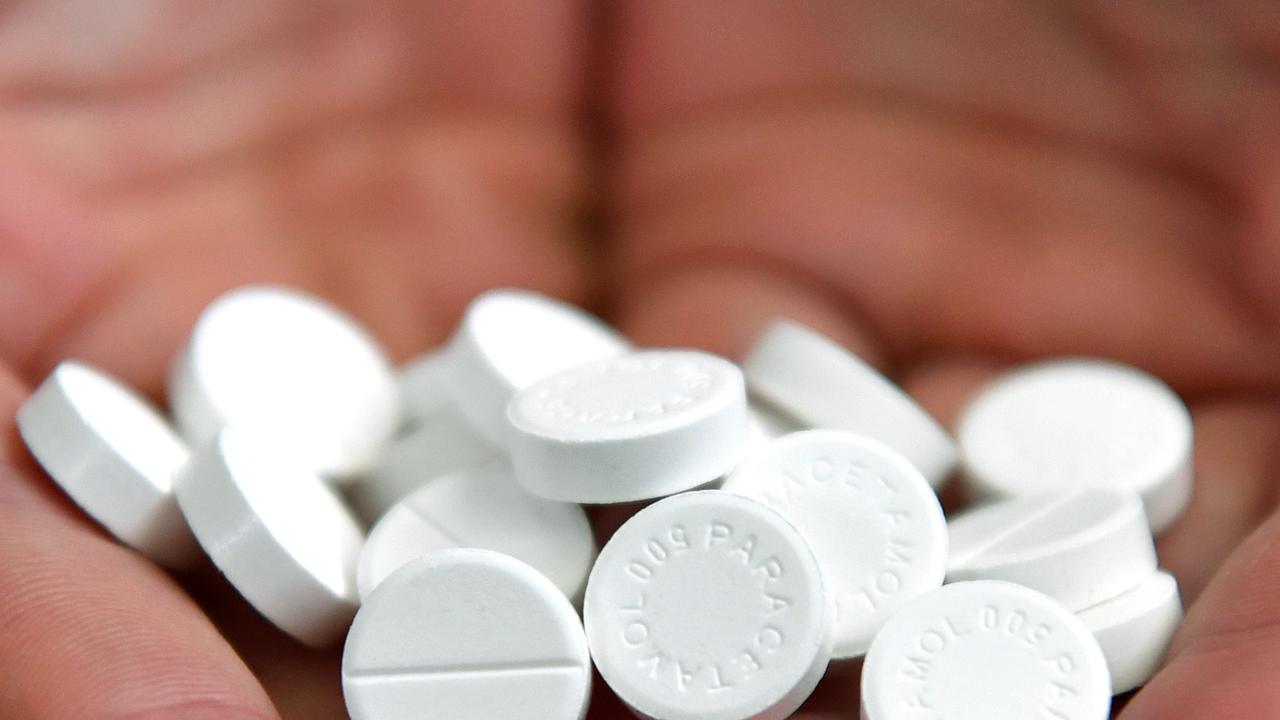 A plan to reduce the number of tablets for a particular drug has seen a big Aussie run into the supermarket.
The maximum dose of paracetamol packets is reduced to prevent overdose.
The Therapeutic Goods Administration (TGA) wants to tighten the rules on the availability of slow-release paracetamol, reducing the pack size from 100 to 32 tablets or capsules.
Julia Jones, Head of Inpatient Medicine Australia, bDaily Telegraph People are already stockpiling the drug – meaning many could have hundreds, if not thousands, of tablets in store by the time the proposed changes come into effect next year.
"I think our team started right away [when the proposed change was announced in February]Especially Panadol Osteo [a slow release paracetamol]," she said.
Although their drug is not currently available over the counter, they are using it regularly – some people for flare-ups and others just to cope with the day-to-day.
"As a result, they should be able to get six to eight paracetamol today. As a result, concerns, whispers and suggestions, when things get tough, they're more likely to go and buy more."
The reduction in paracetamol dosages is part of Australia's revised poison standards designed to reduce serious injury and death from deliberate paracetamol overdoses.
In a statement to the TGA about the changes, Ms Jones wrote: "Cutting the bulk packs offered for general sale in supermarkets and convenience stores from 20 to 16 tablets or capsules will provide just three days' worth of pain relief."
"Not everyone lives near shops and those on low incomes often cannot afford paracetamol on payday. For those on low incomes, with limited transport options and/or living in rural and remote areas, this presents a barrier to self-management of their chronic pain.
Research by PainAustralia found that the decision to reduce pack sizes of paracetamol was not supported by consumers.
Only 25 percent of respondents agreed with the proposal to reduce package sizes.
But the peak body of doctors, the Royal Australian College of General Practitioners (RACGP), has called for further reductions in the number of paracetamol pills available on pharmacy shelves and for prescription-only paracetamol.
The RACGP submission, signed by President Dr Nicole Higgins, said that while the RACGP supports reducing the amount of paracetamol available in pharmacies and supermarkets, the proposed changes to the TGA's interim decision are unlikely to significantly affect the harm caused by paracetamol overdose.
"Given that most overdoses occur from stockpiles at home, a small reduction in packaging size is unlikely to reduce the number of paracetamol overdoses in Australia," Dr Higgins' submission said.
Chronic pain is very prevalent in Australia, affecting one in five Australian adults.
The majority of chronic pain sufferers are 1.8m women who deal with the daily challenges of chronic pain, most commonly chronic pelvic pain.
The Therapeutic Goods Administration (TGA) made an interim decision to reduce package sizes following a public consultation in September last year. The decision proposes to improve regulatory controls on the supply of drugs to reduce maximum package sizes – known as poison levels.
Every year in Australia, 225 people are hospitalized and 50 people die from paracetamol overdoses, with deliberate overdoses being high among young people and adults.
carla.mascarenhas@news.com.au