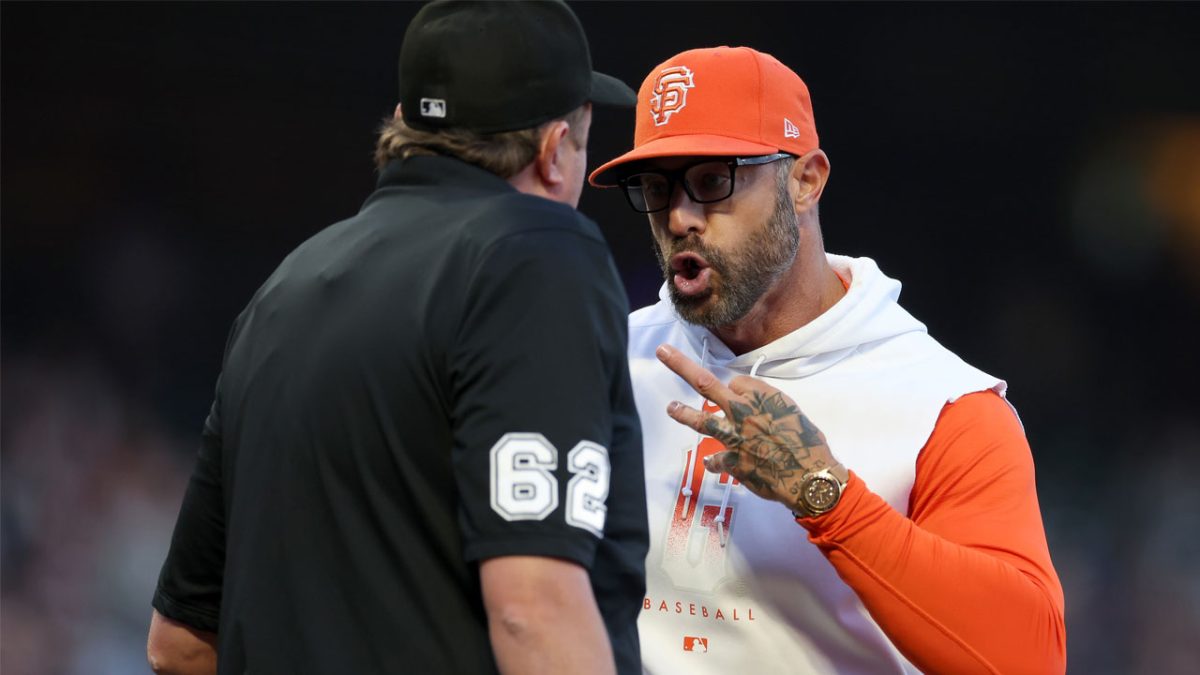 SAN FRANCISCO — When he met with reporters after getting ejected Tuesday night at Oracle Park, Giants manager Gabe Kapler said he was jealous of the view people have on TV, noting that you see more that way than you do from the dugout. Kapler's specific vantage point on Tuesday has proven to be costly.
MLB on Friday announced that Kapler has been suspended one game and fined an undisclosed amount for "returning to the dugout following his fourth inning ejection during Tuesday night's game." Kapler will serve the suspension Friday night against the Atlanta Braves, with bench coach Kai Correa taking over.
Kapler was ejected after yelling from the dugout after a missed call on rookie Wade Meckler. He then came out to argue with home plate umpire Chad Whitson before leaving the field.
The Giants went on to win 7-0 after a couple of spirited rallies, one of which included Joc Pederson's funny slide at the plate.
Asked later about Pederson's slide, Kapler said he watched it on TV in the cage and enjoyed seeing the various shots of Pederson's facial expressions. Asked about the energy the Giants showed after the ejection, Kapler admitted he did not go back to his office.
"I don't remember if this is my first time watching the game in the cage or right behind the steps," he said. "We've got the cage up and running. It's really interesting to see the location of the pitches and how effective our pitchers were through the game."
The batting cage at Oracle Park is just a few feet from the dugout and is located down a short set of steps, which Kapler was referring to. MLB has been strict over the years about enforcing the rule, and most managers generally watch the remainder of the game from their office or another spot in the clubhouse after an ejection.
Download and follow the Giants Talk Podcast
[ad_2]