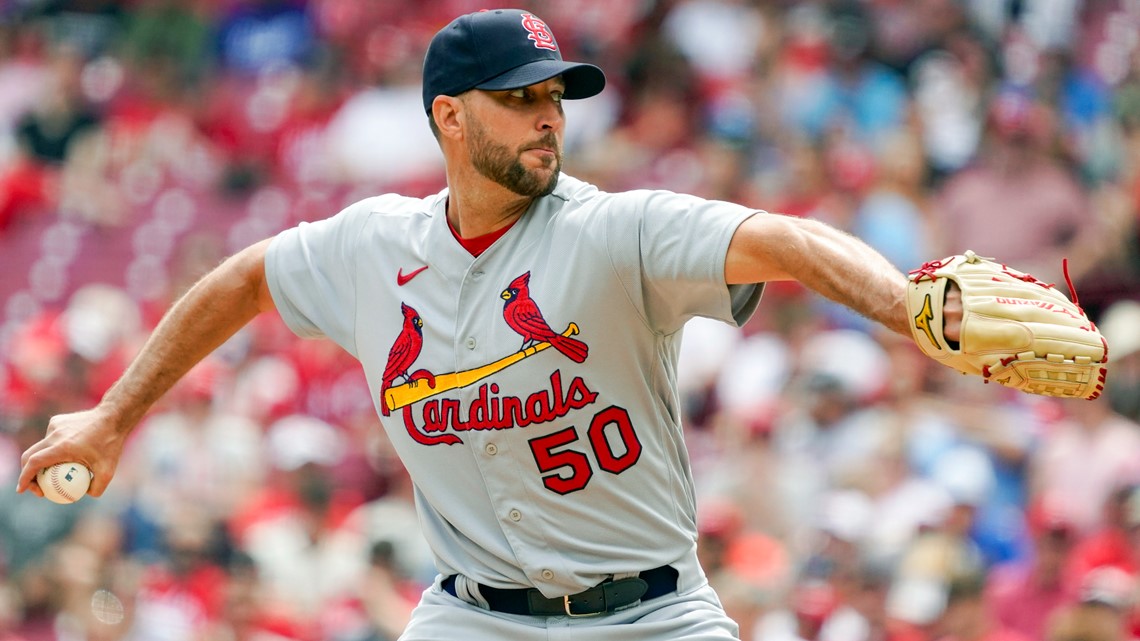 Springfield, Mo. – The Springfield Cardinals announced that Adam Wainwright will take the mound on Wednesday.
Wainwright began the 2023 Major League Baseball season on the injured list with an injured groin. He suffered the injury while working out in the weight room before the World Baseball Classic championship game.
The 41-year-old was expected to be the Cardinals' Opening Day starter, but was instead placed on the injured list in late March. Cardinals manager Ollie Marmol later said Wainwright would be out "weeks" but gave no further timetable.
Since then, he has been out of the team's lineup and has gradually returned to bullpen sessions.
The Cardinals' Double-A affiliate announced Monday that Wainwright will take the mound against the Midland Rockhounds. It will be his first MLB rehab start.
Wainwright announced during the offseason that the 2023 season would be his last. Teammates and close friends Yadier Molina and Albert Pujols are retiring at the end of the 2022 season.
Find out more about the Springfield Cardinals and get tickets to the game here.
Want more local sports delivered straight to your inbox? Sign up for 5 on your side Sports Plus newsletter.