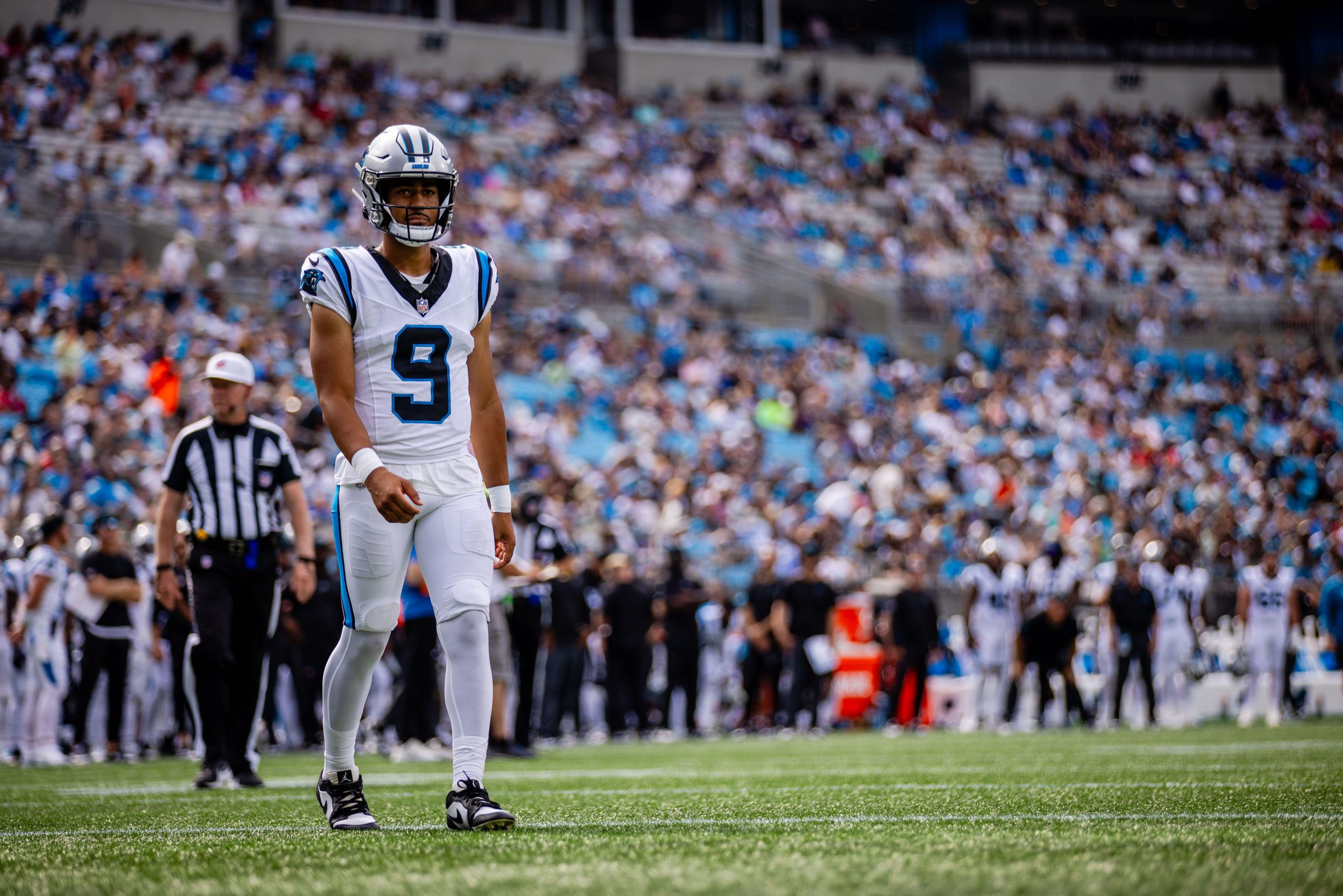 The NFL is back in action with another two preseason games Friday night, giving us another look at two young NFC South quarterbacks as they each take on a 2022 playoff team.
While the development of Carolina's Bryce Young and Atlanta's Desmond Ridder will provide the most intrigue, there is plenty to look for from the New York Giants and Cincinnati Bengals, too.
Carolina Panthers at New York Giants (7 p.m. ET)
Panthers focus: QB Bryce Young
Young didn't grade well in his preseason debut against the New York Jets, but the context is important. He was accurate on all four of his completions — it's just that they were all short of the sticks, so there weren't any positive grades to be gained. In all, he was downgraded just once across 12 total snaps.
It would be good to see Young get more playing time and for him to push the ball downfield a little more in his second outing, giving him the opportunity to earn a higher grade.
Giants focus: Rookie cornerbacks
I highlighted Tre Hawkins III as someone to look out for last week, and it looks like both he and first-round rookie Deonte Banks are on track to be the Giants' outside cornerbacks to start the season. Both played almost exclusively on the outside and played 37 snaps from the opening play from scrimmage.
Banks was targeted three times and didn't allow a reception on any of those targets. Hawkins III gave up four receptions for 30 yards on six targets and recorded a defensive stop in the passing game. If the Giants give them the same playing time this week, we'll have a full game's sample size to evaluate them.
Cincinnati Bengals at Atlanta Falcons (7:30 p.m. ET)
Bengals focus: ANDREI IOSIVAS and Charlie Jones
It's clear that the Bengals want to get the ball in the hands of their two rookie wide receivers to see what they can do in a live game setting. Iosivas saw 10 targets last week, tied for the most of any player in the first week of preseason action, turning them into four receptions for 50 yards with a pair of missed tackles forced. Jones finished his preseason debut with just two receptions for 11 yards, but he did see six targets in the game.
There's little reason for us not to expect the Bengals to target them heavily again in this game.
Falcons focus: QB Desmond Ridder
We didn't see any action from Falcons quarterback Desmond Ridder a week ago, but it looks like he will get some time in this game. Ridder started four games as a rookie and showed some progression through those games, ending the season with two single-game passing grades above 70.0.
While the Falcons will have one of the best rushing attacks in football, the reality is that they will only go as far as Ridder can take them. His big-time throw rate was just 2.5% last year, and while that was on a small sample size, it highlights what we want to see from the young signal-caller this preseason.
Let's hope Arthur Smith allows him to push the ball downfield so that we can see how much of this offense can be unlocked.
[ad_2]