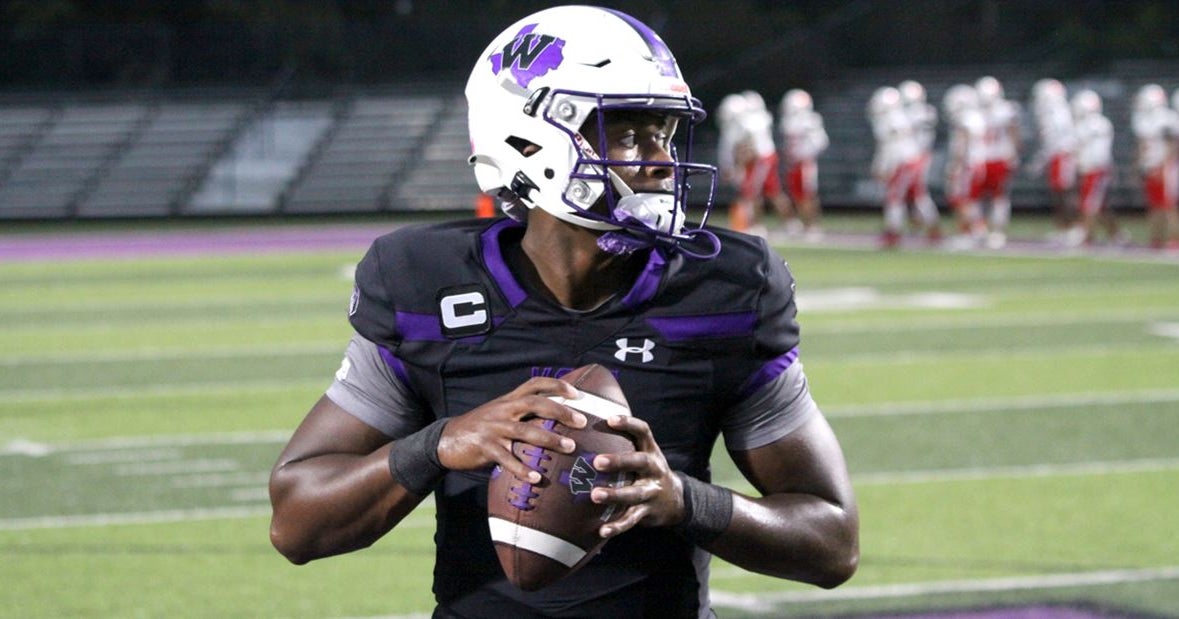 Willis (Texas) High 2024 247Sports Composite five-star quarterback DJ Lagway will announce his college decision on Dec. 7 he tells 247Sports.
"I just feel like it's time and time to build a No. 1 class and I'm ready to recruit for the school I'm choosing and get guys there and ready to recruit," Lagway said.
The 247Sports Composite tabs the 6-foot-2, 225-pound Lagway as the No. 4 quarterback in the 2024 class and No. 23 prospect overall.
The blue-chip Lagway said it really came down to "USC, A&M, Oklahoma, Florida and Baylor really, those schools."
Lagway talked about what he was looking for in a school.
"That family atmosphere, somewhere I feel at home and somewhere I can grow and develop thats a huge thing for me," Lagway said. "My family made sure they loved it, its a really nice area. I'm really excited to get up there next December and get right to work."
As a junior in eight games Lagway has completed 67 percent of his passes for 2,081 yards and 24 touchdowns to just five interceptions with another 517 yards rushing (over 10 yards per carry) and seven more scores.


[ad_2]