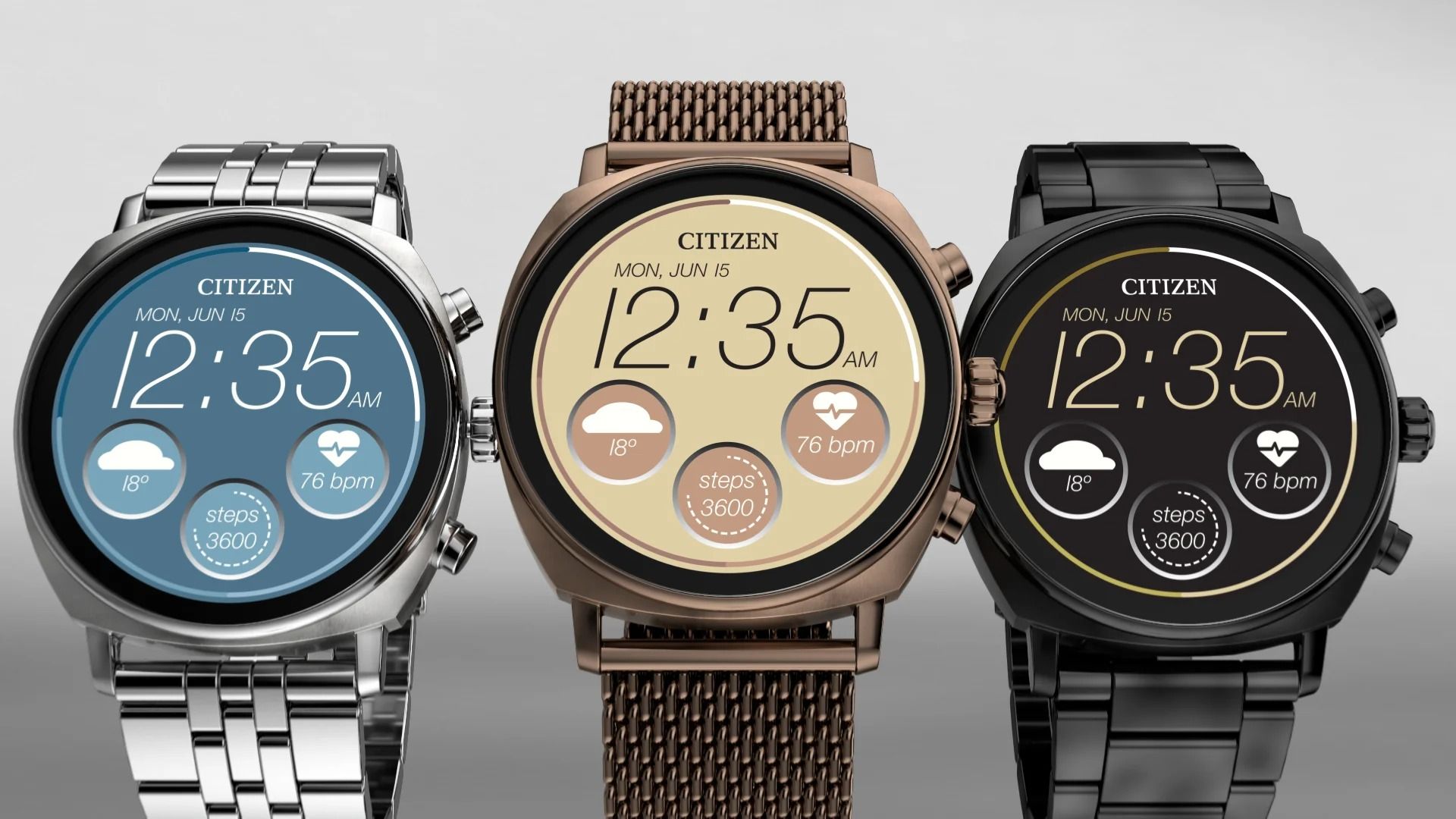 Last January at CES, Citizen introduced a second-generation CZ Smart smartwatch, featuring some interesting-sounding technology from NASA. Sales were supposed to take place in March, but after a bit of a false start, the wearable is now available for pre-order before May 1st.
Citizen recently put together a full set of options pages for the new CZ Smart (via 9to5Google). You have a choice of styles and sizes starting at $350 and up to $350, and whatever you go for, Citizen will throw in a free leather band.
First shown at CES earlier this year, the second-generation Citizen CZ Smart was briefly available for pre-order on Amazon. At the time, the watch was slated to come out sometime in March. Apparently, the delay has occurred, and while we don't have the details of what the change of plans is, it seems that this ship is now back on track.
The watch is compatible with both Android and iOS devices and uses AI developed with IBM Watson to make predictions about your cognitive and physical energy throughout the day. It's the same technology that NASA uses to measure how tired its astronauts are. The science may be sound, but we want to know how well the experience translates to filling out spreadsheets rather than flying into spaceships.
Beyond that space tech, the watch offers mostly the same features we've come to expect from other wearables in this segment. It's one of the first smartwatches to run Wear OS 3, as we know it well from the Galaxy Watches and Google Pixels. Under the hood, you're getting 1GB of RAM and 8GB of internal storage. According to the company, the watch only changes in 40 minutes and can then run for a full day.
As with most modern watches these days prices vary and there are quite a few options. The $350 version of the watch measures 41mm and comes with a silicone band (plus a bonus free leather strap). The price of the watch gradually increases depending on the size of the watch and the type of band, with the most expensive version, the 44mm version in stainless steel with a sport finish, priced at $435.
Pre-orders of the second-generation Citizen CZ Smart are expected to ship on May 1.
Citizen CZ Smart (Gen 2)
The second-gen Citizen CZ Smart is a Wear OS smartwatch that features some special NASA-derived technology to help you know how active or tired you are. Beyond that, it's a standard full-featured smartwatch equipped with the Snapdragon Wear 4100+, 1GB of RAM and 8GB of storage. You can expect a day's use on a charge, and recharging takes about 40 minutes.
[ad_2]