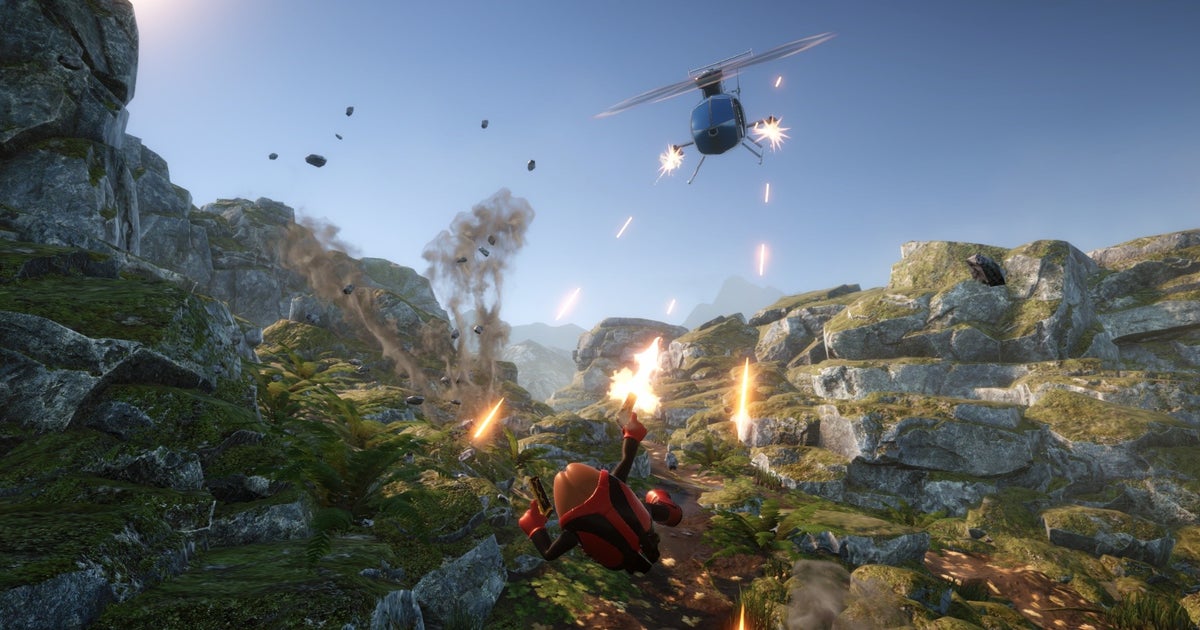 If someone were to write the history of internet video, I think they'd need to mention Killer Bean. Released in 1996, just a year after Toy Story, it was a two-minute, 3D animated short about gun-toting beans, and almost entirely the work of one person. A slightly longer and much improved sequel, Killer Bean 2: The Party, was released in 2000.
Now it's getting a video game from original creator Jeff Lew, and it's an open world, first- and third-person roguelike shooter with the same acrobatic, John Woo-inspired combat as the nearly thirty-year-old animations. There's a first trailer below.
Flipping in and out of cars to shoot at motorbikes in slow motion is reminiscent of Just Cause, and enough to sell me on the game entirely. I'd play this if it were a straightforward action game with daft physics.
In many ways it sounds more ambitious than that. "Every time you start a new single player campaign, everything changes," says the Steam page. "The locations change, the missions change, the characters change, the bosses change, and most of all, the story changes. Characters who you trusted before, may turn against you. Enemies who tried to kill you, may end up helping you. Simple missions can turn into deadly traps. No two campaigns are the same."
You can level up the Killer Bean based on your style of play, with the Steam description referencing stealth, melee combat, parkour, and "guns blazing". There's also mention of being able to create your own characters and missions.
In writing this post I went back and watched the original animation, which is very much a product of its time in every way. I think the sequel, Killer Bean 2: The Party, holds up better. (I haven't seen the feature-length Killer Bean Forever Lew wrote and directed in 2008.)
Between this and Stick Fight: The Game, are there any other late-'90s, early-'00s internet animations that need to be turned into video games? Is the dancing baby doomed to never travel further than Ally McBeal?


[ad_2]