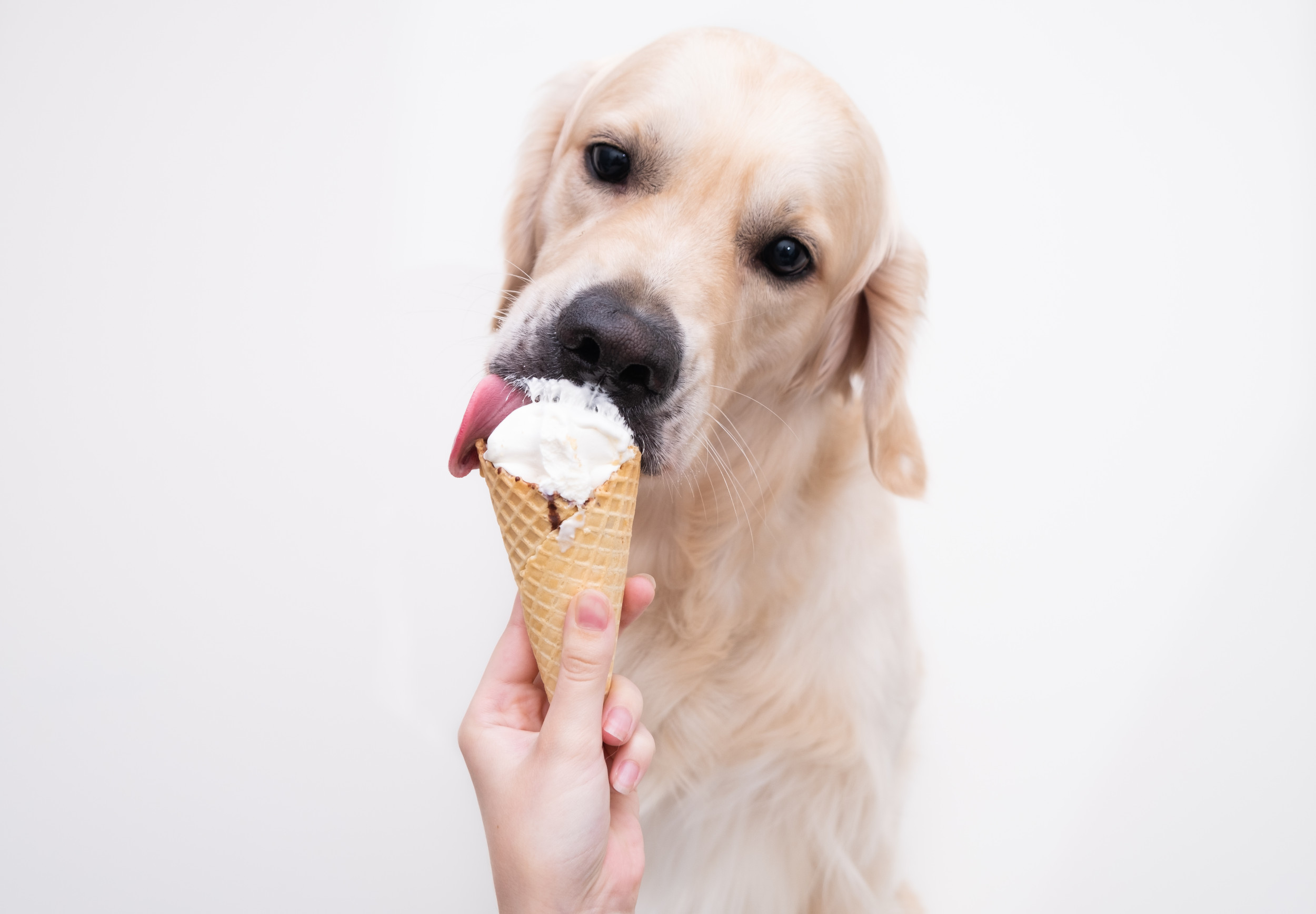 A golden retriever called Arlo has melted hearts all over the internet after a video of his reaction to getting his very first ice cream cone went viral on social media earlier this week.
The clip, shared on TikTok on Thursday by the dog's owner, under the username Giastephens0, shows Arlo impatiently waiting at the back of the car for his mom to give him his ice cream cone, but he can't help himself and he just snatches it out of her hands and gobbles it up.
Not only can he be seen devouring his ice cream in one massive bite, but he also tries to get his mom's cone and almost gets it. Luckily enough she noticed and told him he couldn't have a second one so soon.
The hilarious post, which has been reshared thousands of times, comes with a caption that says: "Arlo tried his first ice cream cone I think it went really well."
An ice cream once in a while may not harm your dog, but according to the American Kennel Club (AKC), they shouldn't really be eating ice cream that is meant for human consumption. There are, however, loads of healthy alternative options for your best friend.
Dogs' bodies aren't designed to digest milk after they are weaned, and another problem with regular ice cream is that is loaded with sugar and can lead to weight gain and obesity.
Healthier ice cream alternatives are increasingly becoming available on the market, and some are suitable for your furbaby too. Some Ice cream makers, including Ben & Jerry's, have now introduced a special kind of ice cream that is edible for dogs, and pup cups are also becoming more and more popular.
A low-cost, low-calorie treat that your dog will love is frozen fat-free plain yogurt. Because yogurt is fermented, it contains less lactose, so it's easier for dogs to digest. Alternatively, they can also have "nice-creams," which are mostly made out of frozen mashed bananas.
The video quickly went viral on social media, getting viewers from across TikTok. It has so far received over 1.4 million views and 150,000 likes on the platform.
One user, anna0270, commented: "Arlo is like you better quit waving that second one right in front of my face or it's gonna disappear to."
And Lily said: "My dachshund swallowed one whole and I haven't trusted him since, needs to be spoon-fed." Kathleen Pfeifle added: "My lab woulda had both before I even knew what happened."
Newsweek reached out to Giastephens0 via TikTok comments. We couldn't verify the details of the case.
Do you have funny and adorable videos or pictures of your pet you want to share? Send them to life@newsweek.com with some details about your best friend and they could appear in our Pet of the Week lineup.
[ad_2]