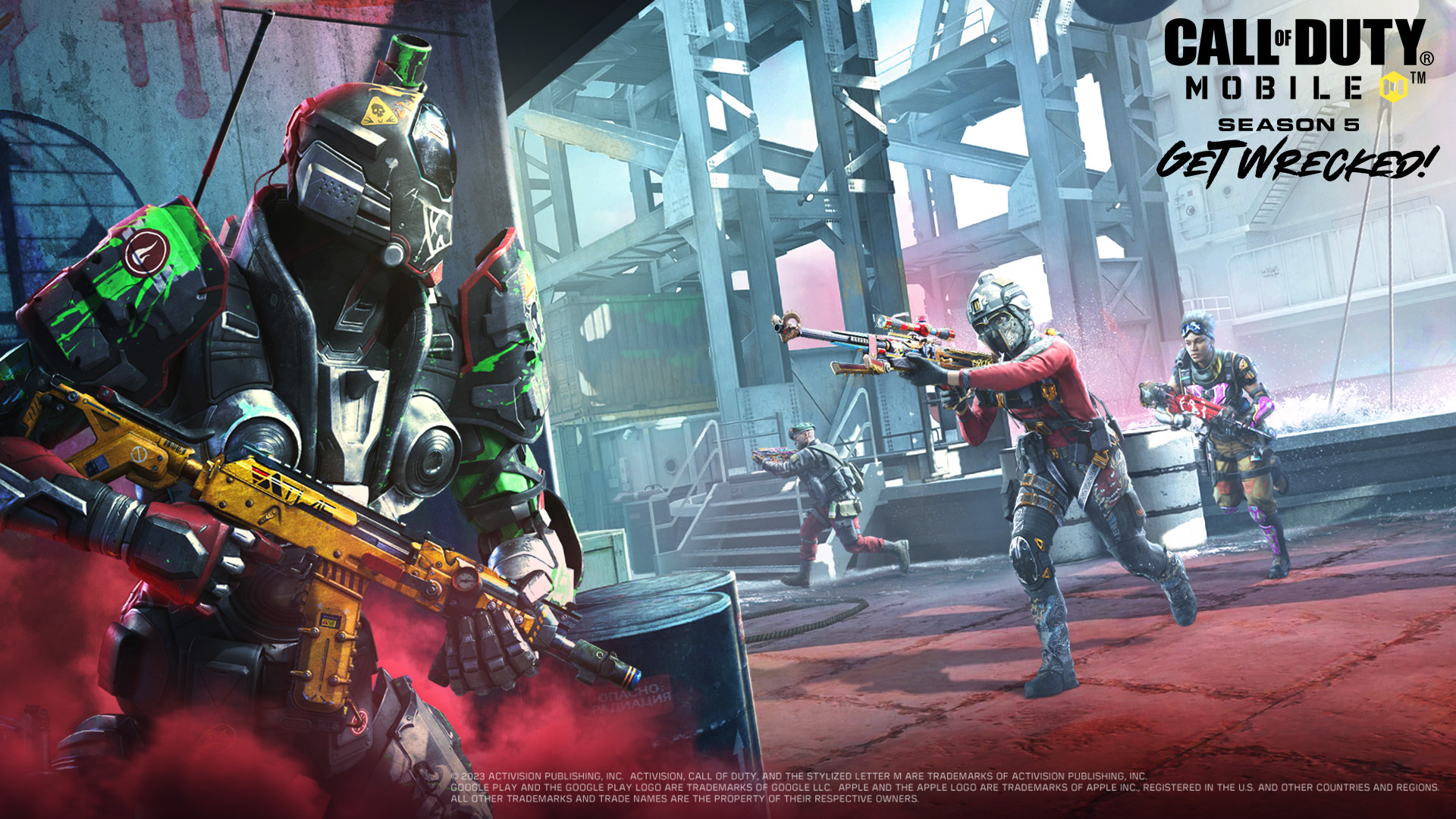 New Mythic Weapon Lottery: Contracting out his skills as a bodyguard and spy to the highest bidder, Kui Ji – Faded Shadow fights with the best weapons money can buy, including the high-tech, fire-based FFAR 1 – Bright Blade, a project rare mythic weapon also included in the draw based on the new Season 5 Assault Rifle.
Other anarchy-themed Season 5 skins include Operator Skins like Alias ​​— Signal Jammer and David Mason — Bandit, along with Legendary Weapon Plans like KSP-45 — Jolted Radio and RUS-79U — Custom Job. Also, keep an eye out for a repeat of the Clean House Draw, featuring the Legendary Prize – Counter Terrorist Operator Skin, the J358 Legend – Heavy Hand Pistol Weapon Project and more.
Battle Pass Vault: In Deep Water joins the Battle Pass Vault in Season 5, bringing epic rare operators like Roze — Foreshadow; Rorke – Man Hunter; Otter – Back; AND Call of Duty®: Ghosts villain, Merrick. Also equip yourself with new Epic Weapon projects, including BK557 — Counter Stealth Unit; QXR – Close capture; DR-H – Rebreather; PP19 Bison – Devilfish; and CR-56 AMAX – Torpedo.
Vault Updates: Starting with Season 5, each season of the Battle Pass Vault will rotate from the Store to the game after 90 days, so that approximately four seasons of the Battle Pass Vault will be available at the same time.