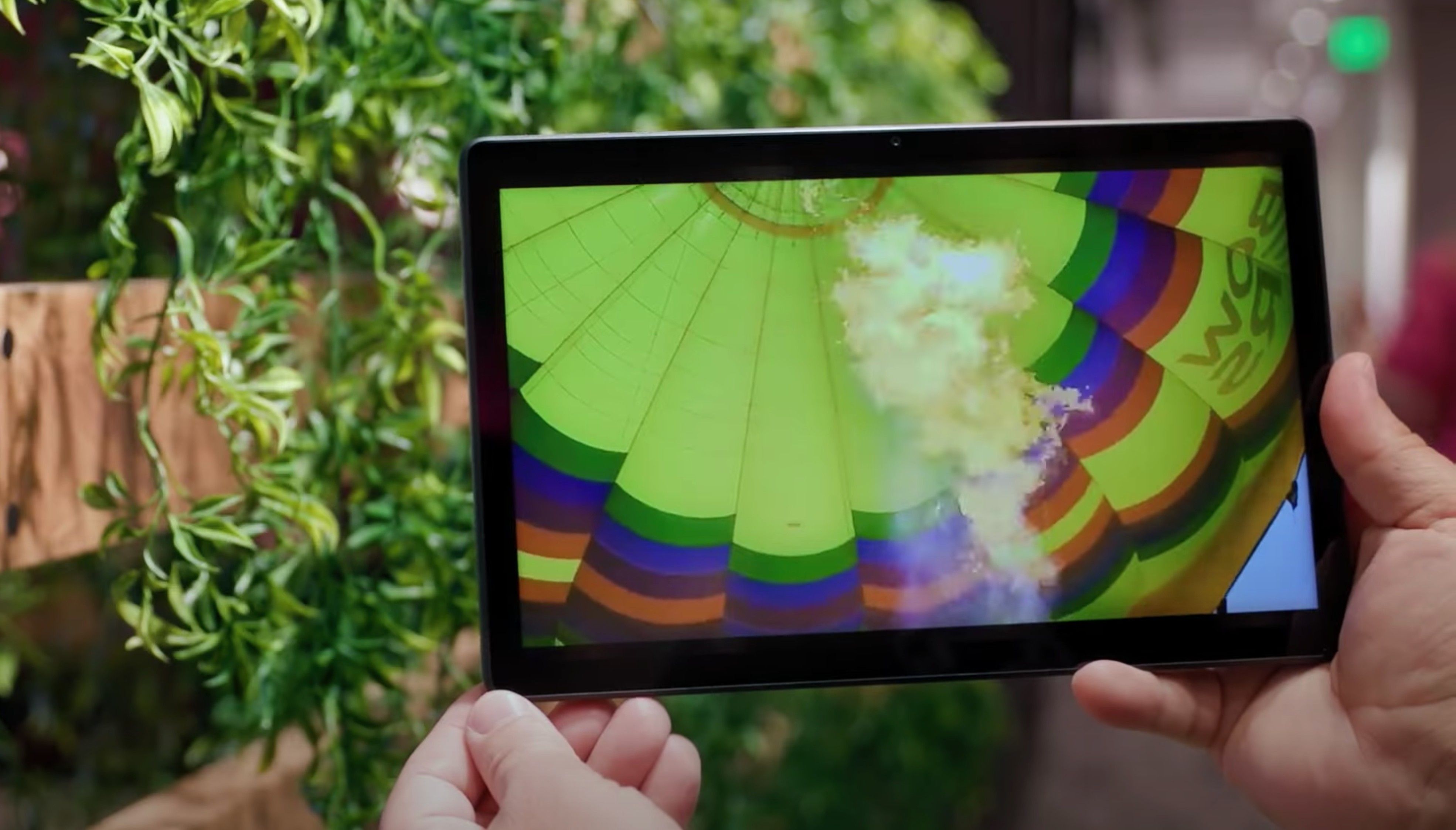 In a tech world full of tens upon hundreds of budget Android smartphones, it's difficult finding ones that are worth your time and consideration as consumers. In 2022, T-Mobile offered sixth-generation Revvl devices that, while severely lacking in screen resolution, offered some things not typically seen in sub-$500 phones, such as wireless charging. The carrier went a step further and offered the phone for free with qualifying 24-month plans. T-Mobile has kept the Revvl brand alive and is announcing not just two new smartphones but a new budget tablet, the Tab 5G.
The Revvl Tab 5G sits at the lower end of the tablet ecosphere, sporting a 10.36-inch screen at full HD resolution. It has a 7,040mAh battery and dual stereo speakers. Both the rear and front-facing cameras are a paltry 8MP, recording video at 1080p resolution at 30 frames per second. It costs $200, but T-Mobile users can get their hands on it for free with a new tablet line on their account.
Along with the Revvl Tab 5G sits the Revvl 6x Pro 5G and Revvl 6x 5G, with the latter two serving as an evolution of the previous year's budget smartphone lineup from T-Mobile. The biggest marketed difference between the "flagship" budget phones, the 6x Pro and the 6 Pro, is that the 6x Pro offers 256GB of storage, which is double the 128GB that the 6 Pro offered. All three devices come with Android 13 preinstalled and a two-year warranty.
Personal or business T-Mobile customers, both new and current, can get their hands on each device for free with select 24-month date plans:
Free Revvl Tab 5G when activating a tablet line via 24 monthly bill credits.
Free Revvl 6x 5G or Revvl 6x Pro 5G when adding a line on select plans including Go5G Plus or Go5G Business Plus or Business Unlimited Select via 24 monthly bill credits.
Free Revvl 6x 5G (or Revvl 6x Pro 5G for $50) with a trade-in of any device in any condition on all plans via 24 monthly bill credits.
In a vacuum, the Tab 5G is nothing special, and neither are the 6x Pro 5G and 6x 5G smartphones. For people who want a no-frills smartphone and tablet combo while also being or becoming a T-Mobile customer, however, this is a deal that should be jumped on. The newest Revvl devices will be released on August 24.
[ad_2]